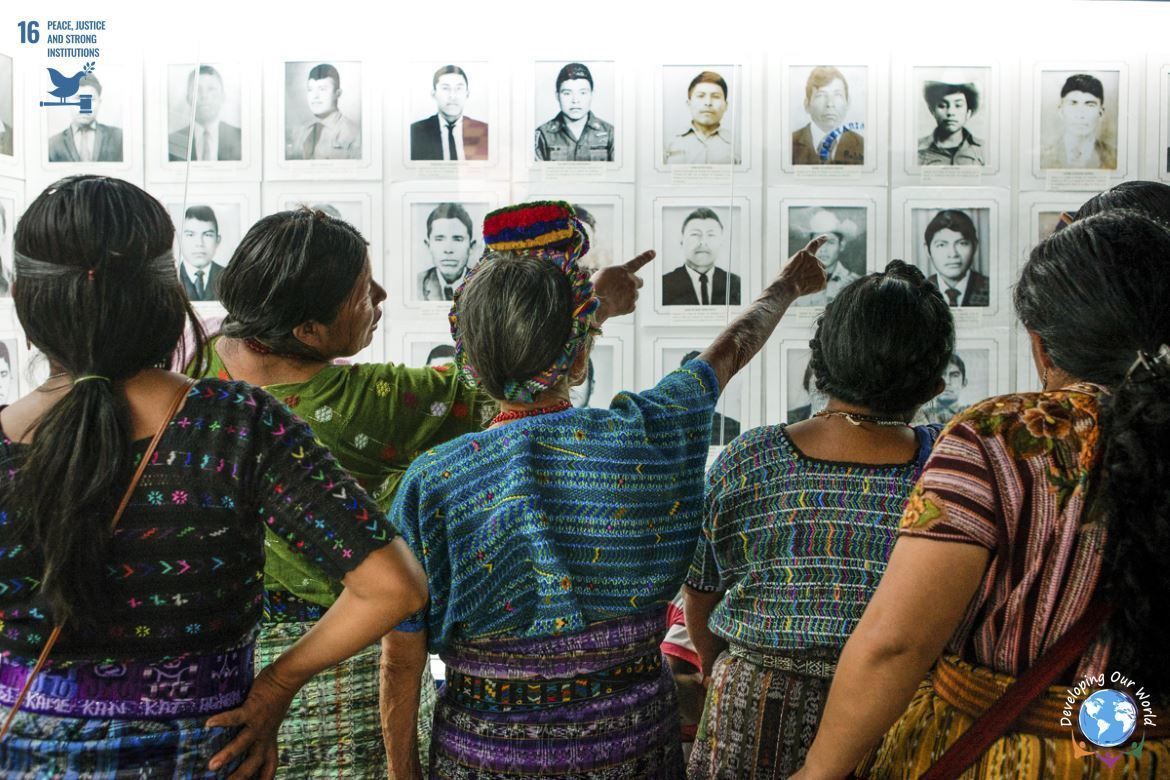 Sixteenth Goal: Peace, Justice, and Strong Institutions
Conflict and limited access to justice are serious threats to sustainable development. Armed violence and insecurity leave a scarring impact on a country's development, affect its economic development, and often result in grievances that last for generations. In addition, criminal activities, such as sexual violence, kidnapping, and exploitation, are also rife where there is no rule of law.  According to the UNHCR, in 2018, the number of people escaping war and persecution exceeded 70 million.
Moreover, in 2019, the United Nations recorded 357 murders and 30 enforced disappearances of human rights advocates and journalists in around 47 countries. The 16th SDG aims to reduce all forms of violence against people and work closely with governments and communities to put an end to conflict.
The Devastating Effect of Covid-19 on SDG 16
The Covid-19 pandemic has dealt a severe blow to human rights and justice. More specifically, it has negatively affected children's welfare worldwide. For example, one of the biggest targets of the pandemic has been children's education. The pandemic-induced lockdowns forced school closures. As a result, learning had to be switched to online mediums. However, this was only the case in some countries, where children from the upper social echelon could actually afford the luxury of online education.
In many developing and under-developed states, children were unable to afford online education, as they did not have the resources to buy expensive gadgets and internet connections. Recent research conducted by the Human Right Watch revealed that school closures in many poor African countries, like the Democratic Republic of Congo and Cameroon, have had a devastating effect on children's education. Furthermore, children in these countries are far more likely to drop out of school than those in the developed countries.
The Targets of the SDG 16, "Peace, Justice, and Strong Institutions"
Some of the key targets envisaged by SDG 16 are:
Bring down violence against people
End all forms of abuse against women and children
Promote the rule of law at both local and international levels
Significantly reduce bribery and corruption
Develop transparent and effective institutions
How DOW Caters to This Goal
DOW has done some significant work to promote SDG 16. We sponsor children from underprivileged backgrounds and help them achieve a better future. We have recently begun an initiative to provide scholarships to 20 children from marginalized communities in Angola and Guatemala. Furthermore, we have also undertaken school renovation programs in various Central American and African countries.
We not only provide essential infrastructure for schools, such as furniture and bathrooms but also sponsor teachers who can teach at these neglected places. Our aim is to provide an education to as many children as we can. However, we cannot carry forward this huge task on our own. Hence, we are looking out for individuals and groups who could join forces with us and help us benefit as many deserving children as possible. If you are interested in joining us, please do not hesitate to reach out to us.