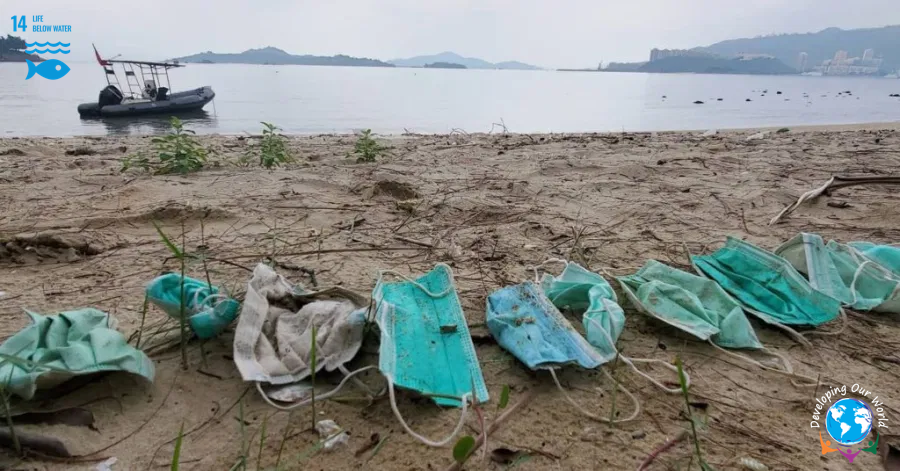 The Fourteenth Goal: Life Below Water 
The livelihood of more than 3 billion people depends on the ocean and coastal diversity since the ocean consists of natural resources of substance, food and materials. Additionally, the oceans are crucial for keeping the Earth's carbon cycle balanced as it absorbs 25% of the carbon dioxide produced by humans.
The United Nations Sustainable Development Goals aim for sustainable protection, improvement and management of the marine and coastal ecosystem. The purpose of the goal is to ensure a reduction in water and ocean pollution while catering to the rising issue of ocean acidification.
The impact of COVID19
The pandemic led to a slowdown of global industrial activities while having pervasive impacts on the marine ecosystem. Without a doubt, ocean-based activities' deceleration had positive effects on ocean overall health, including reduced pollution, loss of species, overfishing, and the impact of global warming. However, the reduction in ocean activities and the closure of fishery companies impacted millions of people who relied on the ocean for food security. During the pandemic, the fish and marine food export experienced a reduction in demand because of the challenges of hygiene maintenance, supply access, and labor shortage.
The targets of SDG14
Saving the waters and marine life is of crucial significance for human survival for both economic and climatic aspects. The aim of SDG14 is to reduce the marine pollution caused by land-based activities while making the oceans debris-free. The UN strives to improve the resilience and health of coastal life through restoration, minimized ocean nutrient pollution and reduced acidification. The primary focus is to educate the fishermen and fishery companies about the impacts of overfishing while taking severe action against illegal and destructive practices. Utilization of best scientific knowledge and research for conservation of marine and coastal lives through the comprehensive implementation of international law. The protection and conservation of ocean life would help reap economic benefits through maintainable tourism and aquaculture management.
How DOW is supporting SDG14
Developing Our World is a non-profit organization working on building a world suitable and livable for all. The organization offers multiple leader training programs to ensure the leaders are serving the community in the right way. These programs help leaders with strategic planning for the proper utilization and preservation of natural resources. The organization aim to develop a holistic community to help the people serve the environment and the community while honoring the valuable gifts of nature.