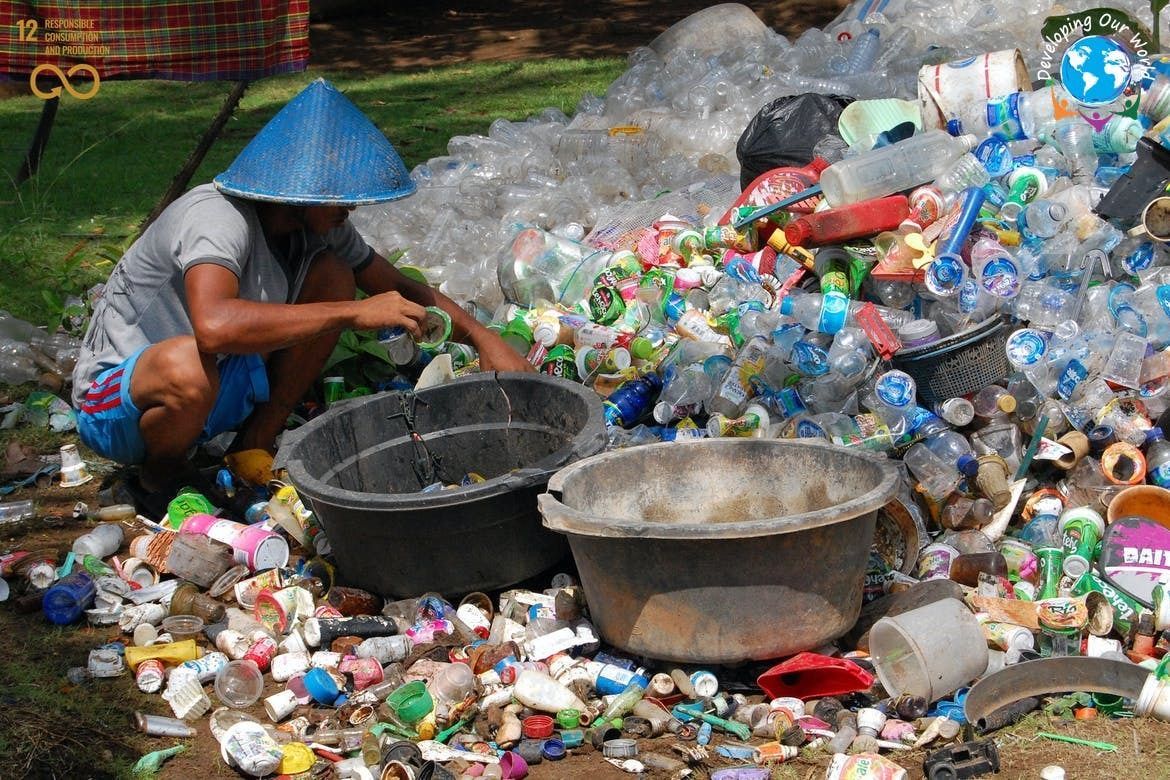 Twelfth Goal: Responsible Consumption and Production
We haven't taken enough measures for efficient and effective utilization of natural resources provided by our planet. The resources are in abundance but require efficient consumption and production planning for sustainability and development. Global economic growth and development depend on these natural resources and the environment. In order to strengthen the economic sector, we need improved utilization methods that are not destructive for the planet and economy.
However, over the last many decades, economic progress has led to the ruin and gradual destruction of these natural resources. Such progressive measures have endangered the very means of our future development and survival. The United Nations Sustainable Development Goals emphasize reducing the chemical and electronic waste, global material footprint, and fossil fuel development.
Responsible consumption and production have led to the scarcity of resources, wastage of natural resources, and non-uniform distribution of resources. It is estimated that each year more than 1.3 billion tons worth of food is wasted and approximately $1 trillion worth of food ends up putrid. It is estimated that more than 72% of the primary energy consumption is lost to conversion.
The exponential increase in human population also accounts for the global wastage of natural resources. It is estimated that by 2050, the global population will reach 9.69 billion. This growth indicates the dire need for a sustainable lifestyle and natural resources to survive. The growing population is a significant factor in increasing water pollution, and a large fraction of people remain deprived of freshwater. Currently, less than 3% of global water is fresh and fit for drinking.
The Impacts of COVID 19
On the other hand, on-going pandemic conditions have presented us with the opportunity to change our behaviour towards energy consumption. Adapting sustainability-oriented methods allows us to reverse the patterns and trends of resource scarcity and work towards a better and more sustainable future. The idea of responsible consumption and production revolves around doing more with the least resources and optimizing the resource preservation process.
The targets of SDG 12
Responsible usage and utilization of resources also contribute to poverty alleviation. It makes the resources accessible and available for all. Similarly, it also plays a crucial role in reducing the impacts of climate change. It helps combat global warming through reduced carbon-emission ad the development of greener economies.
The primary target of these SDGs is to reverse the damage that we brought to our planet. Natural resources are very core of human survival on this planet and require effective consumption processes for sustainable living.
How DOW is supporting SDG 12
Developing Our World is a non-profit organization working on the mission of making the necessary life resources available for all. The water tank program is targeted towards providing clean drinking water in underdeveloped villages. They provide cost-effective water storage tanks to help the local villagers. The organization arranges for mission trips and spends a few working days in the community to listen and cater to the needs of the residents.