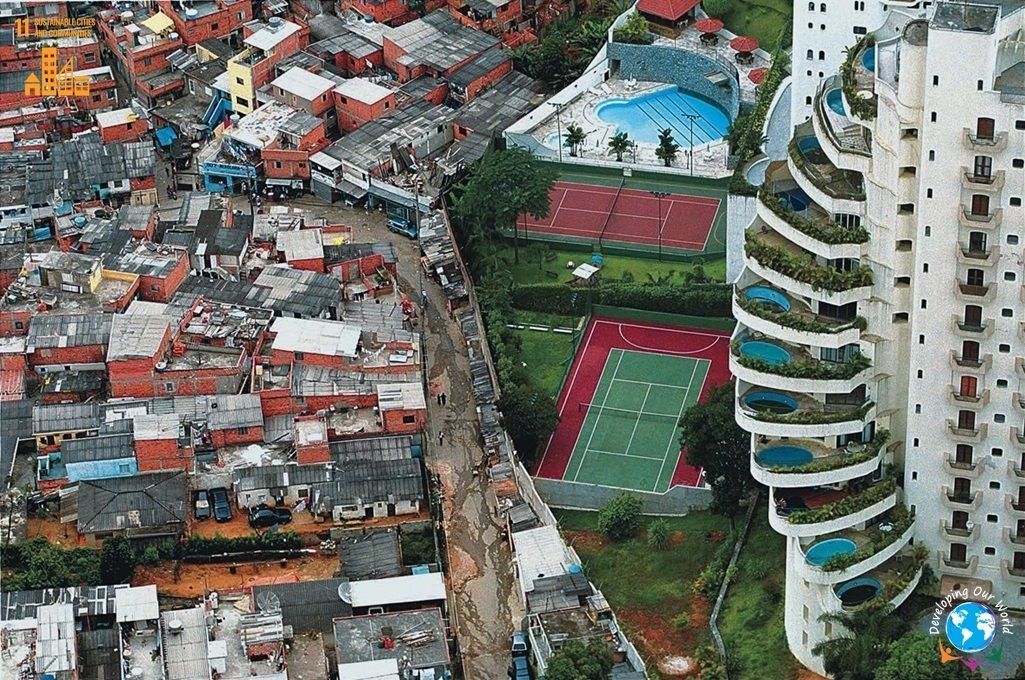 The Eleventh Goal: Sustainable Cities and Communities
The United Nations Sustainable Development Goals are focused on making the cities safer, more resilient, and inclusive. In order to accommodate the rising city population, the development of sustainable and modern cities is necessary for improving living conditions.
The Sustainable Development Goals are targeted towards improving the overall sustainability of communities. The urban areas are the hubs of economic growth and require intelligent planning for affordable and prosperous living conditions.
Urbanization of city areas has led to overcrowding, and the boom in population has further worsened the living conditions. It is estimated that by 2050, more than two-thirds of the human population will be living in cities—that means urbanization of 6.5 billion people approximately. Even though the city offers modern facilities and promises better living conditions, more than 828 million people are living in slums.
The urban areas are the biggest contributors to the country's GDP and the major factor for increased carbon emission. The urban areas account for 60% of greenhouse gas emissions even though they occupy less than 2% of the total Earth's surface. Improper infrastructure, inadequate resource distribution, worsening pollution, unregulated systems, and unplanned expansion are the major impacts of urbanization.
The Impacts of COVD-19
The unanticipated spread of COVID19 integrated unprecedented impacts on the urban population. The densely populated informal settlements and underprivileged slums faced drastic impacts as it was physically impossible to observe and follow the social isolation SOP.
On the other, the UN Food Agency, FAO, has released a warning statement about the possible threat of increasing global hunger and limited access to food. In order to cater to the increasing demand for food supply, there is a dire need to increase the support for schemes and organizations distributing food to deprived people.
The targets of SDG 11
The United Nations is focused on improving the living conditions of urbanized areas by creating better business opportunities, improving the sanitization and transportation systems, and ensuring housing durability. The primary focus is to employ and educate the urban population about avoiding food waste and hoarding of food supplies.
How DOW is supporting SDG 11
Working towards developing a better world, Developing Our World is a non-profit organization with the aim of ensuring holistic community development. The housing program focuses on providing well-built houses to families of the low-income class. Also, the hygiene program is about teaching basic hygiene skills to school students of underdeveloped areas of El Salvador and Guatemala.