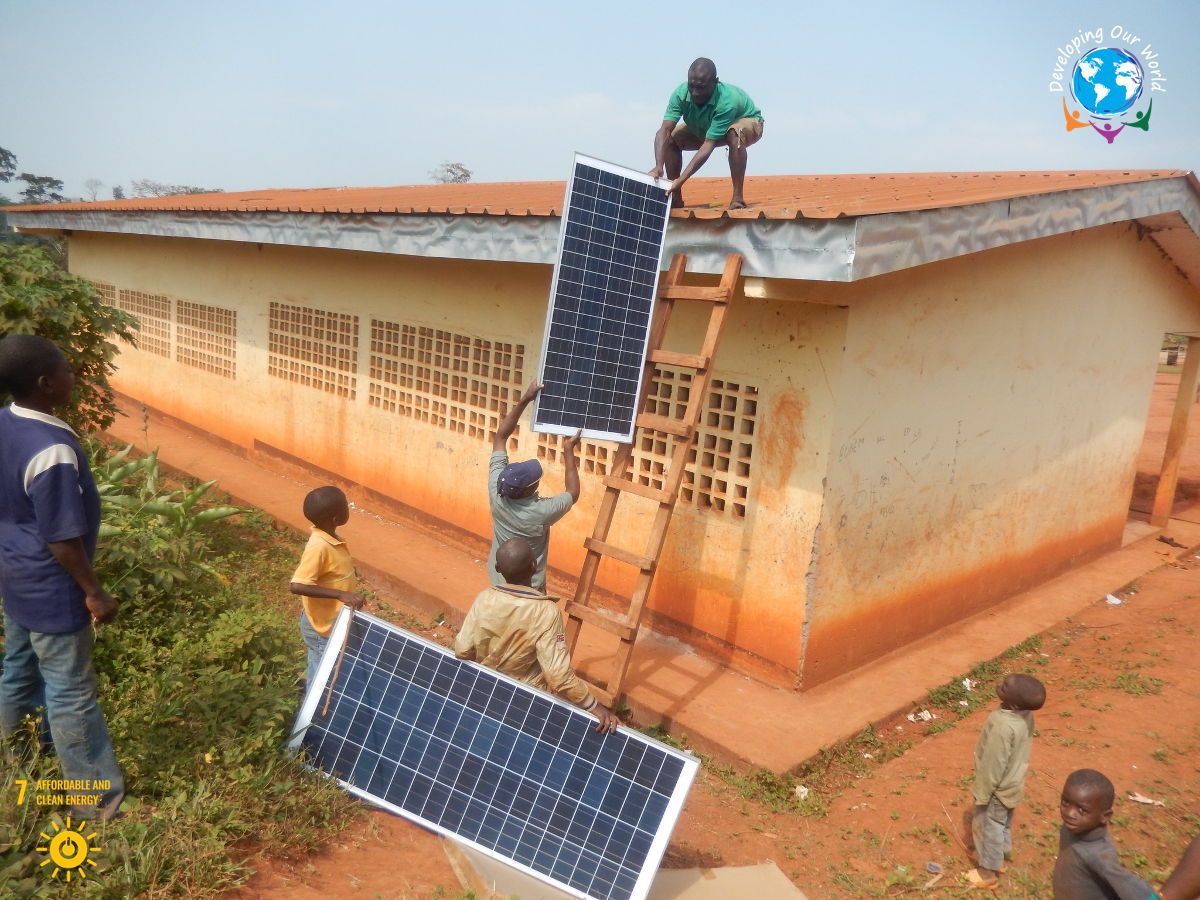 Seventh Goal: Affordable and Clean Energy
The world is moving towards better energy management, but there is still a long way to go. At present, 13% of the global population is still deprived of access to modern electricity. Alarmingly, 3 billion people worldwide remain dependent on coal, charcoal, wood, or animal waste for heating and cooking. The problem doesn't stop there. Indoor pollution generated from combustible fuels for household energy resulted in 4.3 million deaths in 2012 alone. Even worse is the fact that women and girls accounted for 6 out of every ten deaths. Energy remains the dominant contributor to climate change, taking up the largest proportion of 60% of the total global greenhouse.
The inclination of the world towards utilizing renewable resources is the silver lining in the grey clouds. According to the UN, in 2016, the share of renewable resources increased at the fastest rate since 2016, reaching around 17.5% due to the rapid growth in wind, solar, and hydropower.
The 7th Sustainable Development Goal is centered around increasing access to clean and affordable energy to the deprived individuals throughout the world. The focus is to provide access to safe and clean cooking technologies and fuels for 3 billion people, broaden their use of renewable energy beyond the electricity sector, and improve electricity provision in sub-Saharan Africa, poor areas in Latin America, and part of Asia.
The Impact of COVID-19
The COVID-19 pandemic has highlighted the need to increase access to affordable and clean energy around the world. Energy services play a significant role in fighting pandemics and preventing disease. They are needed for supplying clean water for necessary hygiene, powering healthcare facilities, and maintaining IT and communications services. Energy is crucial for running life-saving hospital equipment and keeping people connected at home. Lack of access to sustainable energy can deprive local communities and healthcare facilities of having the power they need. This could result in amplifying the human catastrophe and dramatically slow the global recovery.
Targets of SDG Goal 7
Here are some of the targets of UN's SDG Goal 7, "Affordable and Clean Energy":
Achieve a significant increase in the share of renewable energy in the global energy mix by 2030.
Double the global rate of improvement in energy efficiency by 2030.
Achieve universal access to reliable, modern, and affordable energy sources by 2030.
How DOW is Supporting this Goal
Developing Our World works to develop communities holistically and fully supports the SDG goals, including the 7th goal. As part of this, we are planning to install solar panels in two schools – one in Guatemala and the other in the Dzaleka Refugee Camp at Eagles Junior Academy in Malawi. Furthermore, we are also helping ten families in Guatemala install solar panels in their homes. Several other activities in the pipeline. If this is an area of interest for you or you want to play your part in helping the world become more energy-efficient, get in touch to partner with us today! We are always looking to work with passionate individuals like you.