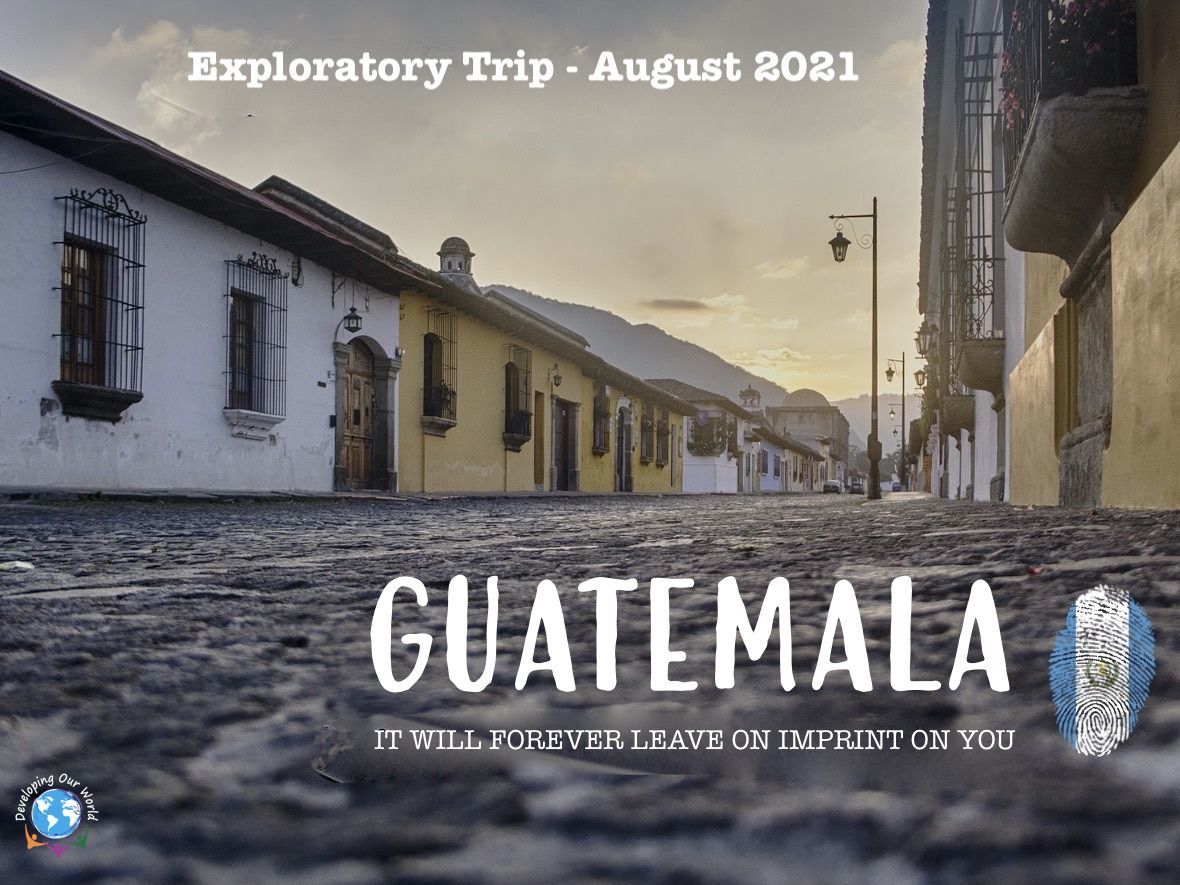 Developing Our World is a non-profit organization that aims to apply the Gospel's teachings through holistic community development. We are actively involved in various community service activities in several areas of the world. One of our services is taking mission trips to countries like Guatemala, where we have been working for over two years now.
The Situation in Guatemala
Guatemala is a beautiful country located in Central America. The country is blessed with several interesting locations like volcanoes and rainforests, and historical sites like the famous Salcaja church, the oldest church in the country. Unfortunately, there are many social issues in Guatemala, owing to problems like government corruption, high crime rate, and poverty. Many Guatemalans struggle to meet even the basic necessities of life. The situation became worse after the pandemic because the healthcare sector was not structured enough to handle the increased influx of patients.
Developing Our World's Mission Trips
Developing Our World has been actively serving the Guatemalan community over the past few years. Under the leadership of its founder Miguel Torneire, several mission trips have been sent to the country. We have also successfully run campaigns to promote holistic community development by providing healthcare facilities, rebuilding churches, developing schools, and providing shelter to the needy. After the COVID-19 pandemic onset, the organization also provided personal protective equipment to the front-line workers, including sanitizers, face masks, and gloves.
The organization is planning another mission trip in August 2021 and welcomes all those leaders and volunteers who wish to participate in this rewarding experience. We encourage you to get in touch with us as Guatemala is open to receiving mission teams at present. You can choose between different travel options for reaching Guatemala. We can provide you with the exact details of each of them.
The mission team members are facilitated by getting a hotel for accommodation, food, on-ground transportation, and a translator/guide. They also get the opportunity to work with locals who can share their expertise about the country. The Executive Director is leading this trip. Depending on the airfare, the trip costs just between $1,200 and $1,800 per person. This is reasonable, considering the opportunities being provided.
The Bottom Line
Going on a mission trip is a challenging but extremely rewarding experience and defiantly it can leave on imprint on you. Not only do the participants get to serve the community, but they also get trained by the locals and staff. Guatemala is a great place for a mission trip because many locals can use our help. With our years of experience in Guatemala, we are well informed about working there and can ensure safety and security for the volunteers. Please reach out to us today to find out more about our exploratory  trip. We await welcoming you on board for this noble cause.