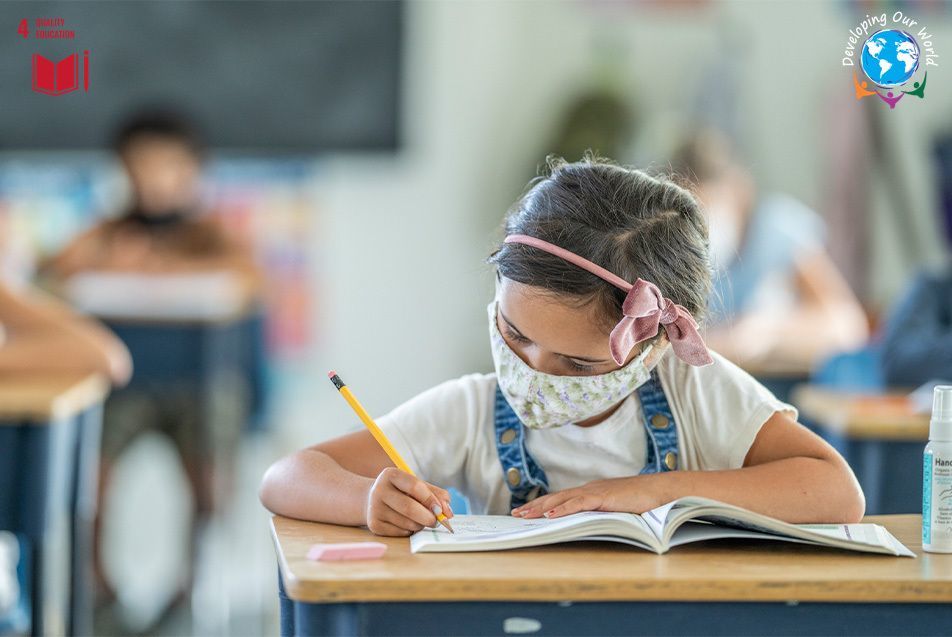 Fourth Goal: Quality Education
The United Nations laid down its Sustainable Development Goals in 2015, and the fourth official goal is "Quality Education'. This encompasses inclusive and quality education for all, along with promoting lifelong learning. While efforts have been made at all levels, education for women and girls has been a particular focus area. There has been a significant improvement in the basic literary skills throughout the world; however, stronger efforts are still needed to achieve the United Nation's universal education goals.
The Effect of the COVID-19 Pandemic
Education can help people escape poverty and can serve as a useful tool for upward social mobility. In the last ten years, there has been a dramatic increase in school enrolment and access to education at all levels, especially for girls. Despite that, it is unfortunate that it was reported that around 260 million children – which makes around 15th of the global population in that age bracket - were still out of school in 2018.
In the aftermath of the COVID-19 pandemic this year, most countries across the world had to close down schools, which affected above 91 percent of the students worldwide. It is estimated that around 1.6 billion children and youth were out of school by April 2020, while 369 million who were dependent on school meals were forced to look to other sources for daily nutrition. This is perhaps the first time that these many children have been out of school at a time. It has disrupted students' learning process, particularly those belonging to the most marginalized and vulnerable sections of society.
The Targets Of Goal 4
Here are some targets of SDG Goal 4:
By 2030,
- All boys and girls should complete free, quality, and equitable primary and secondary education, a result of which effective Goal-4 learning outcomes can be achieved.
- All boys and girls should have access to quality early childhood development, care, and preprimary education to prepare them for primary education.
- All men and women should have affordable and quality vocational, technical and tertiary education, including university.
- We should significantly increase the number of youth and adults who possess relevant skills, including vocational and technical skills, for decent jobs, employment, and entrepreneurship.
Education Is A Basic Necessity
Education is undoubtedly one of the most effective tools for sustainable development. It is a basic necessity to ensure the proper development of a person, community, and country. Therefore, it is crucial to achieve quality education that is inclusive and accessible to all. SDG 4 aims to ensure complete free primary and secondary education for all boys and girls by 2030. It also includes increasing access to affordable vocational training, removing wealth and gender disparities, and provide universal access to high-quality higher education. Developing Our World supports this goal by adopting schools, providing scholarships, and other activities. Reach out to us to play your part today!