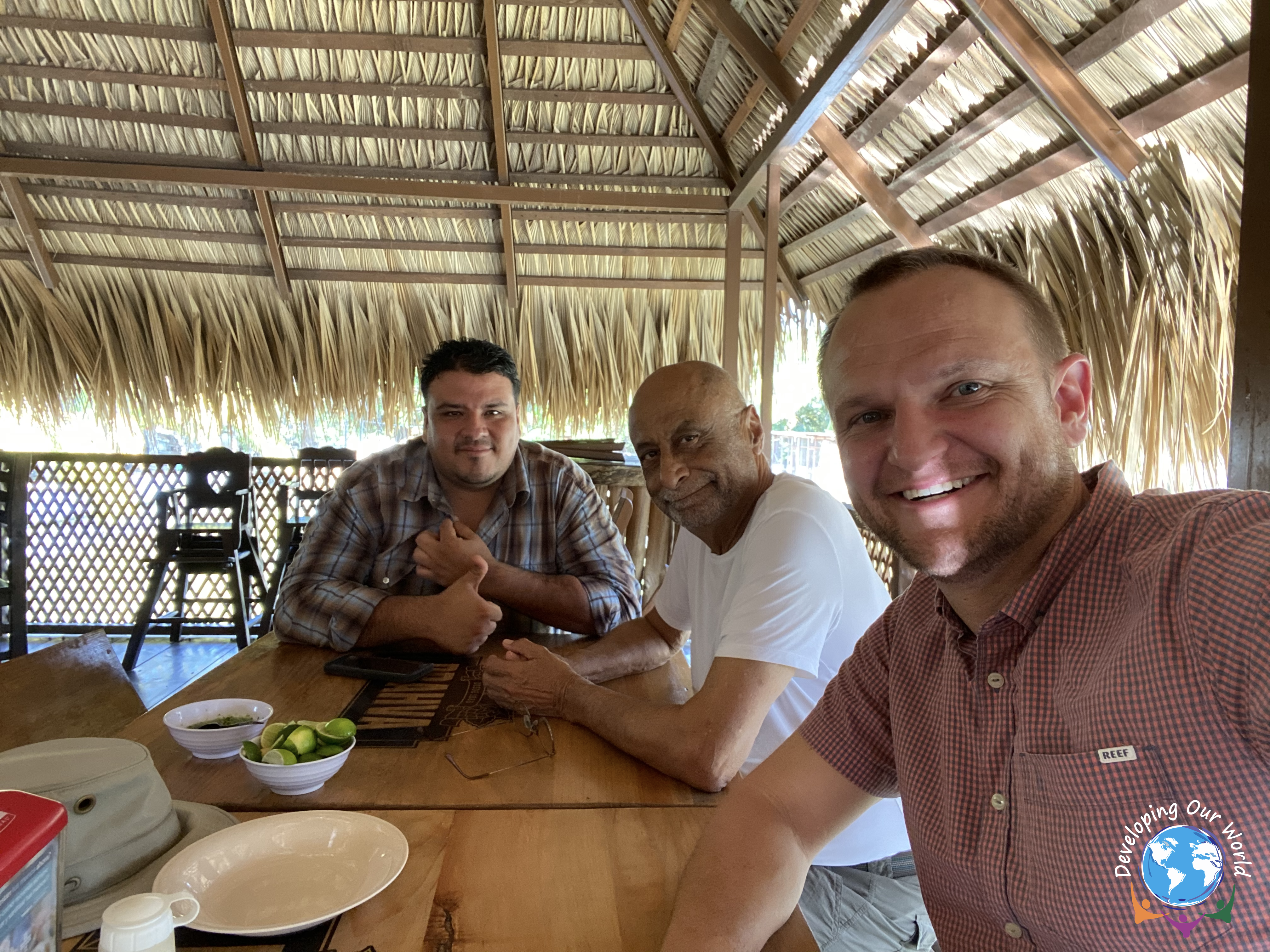 2020 has been a challenging year for the world. With the COVID-19 pandemic affecting billions of people, individuals, organizations, and governments had to figure out ways to survive sustainably throughout the year. Fortunately, even amidst the chaos and uncertainty caused by the coronavirus, Developing Our World served people and dealt with the struggles that sprang up. We are grateful for the opportunity to help both domestically and abroad and in the religious and secular sectors. The credit goes to all our partners, donors, and volunteers. We are deeply thankful for all the love and support that we received this year.
Developing Our World focuses on holistic community development, as part of which we provide shelter, education, and healthcare facilities to those in need. We also train leaders and make disciples while helping communities develop. We aim to spread the teachings of the Gospel, inspired by how Jesus taught humankind how to do good deeds and follow God's Word. While we help individuals to the best of our capabilities, we are also careful not to promote a dependency culture. We want people to learn how to depend only on God and get rid of poverty, which can be both due to spiritual and material deprivation. Our message and efforts are for everyone. We encourage tolerance and acceptance for people of all religions, cultures, ethnicities, and other systems.
As the world's economy crashed due to the pandemic's effects, many non-profit organizations found it hard to keep operating. However, Developing Our World continued to serve the community. The reason behind this is that we follow a business model that is perfectly suited to community service. We do things differently than many other mission agencies or mission societies. Our organization does not have any paid staff; everyone here serves passionately only for the pleasure of God. The money that is collected through donations is not used to pay any salaries. It is only utilized for operational costs.
The Year at a Glance
- Despite the challenges posed by the pandemic, Developing Our World was able to achieve the following:
- We sponsor a pastor to study in the University.
- We partnered with the Bangladesh Lutheran Church Mission to provide relief, rehabilitation, and development after the Super Cyclone Amphan.
- We adopted the Eagles Junior Academy in collaboration with Evaldo. This school is in Dzaleka, the largest refugee camp in Malawi.
- We set up clinics and distributed personal protective equipment for protection against the virus in various areas of Guatemala.
Future Plans
- We continue to march towards a better tomorrow, and therefore, we are currently working on the following plans:
- Developing Our World builds houses for those who cannot afford to build them on their own. This year, we paved the path towards building two new houses in Guatemala in 2021.
- Another plan that we will be working on is sponsoring high school students who need support for their education. We will support three students for three years each, starting at $1,200.00 each.
- We will also be providing scholarships to two adults for their university education, worth $1000 each.
- Developing Our World is planning an exploratory trip to Belize in 2021.
If you would like to know more about our organization and activities, please contact us today. We are waiting to connect with like-minded individuals like you!