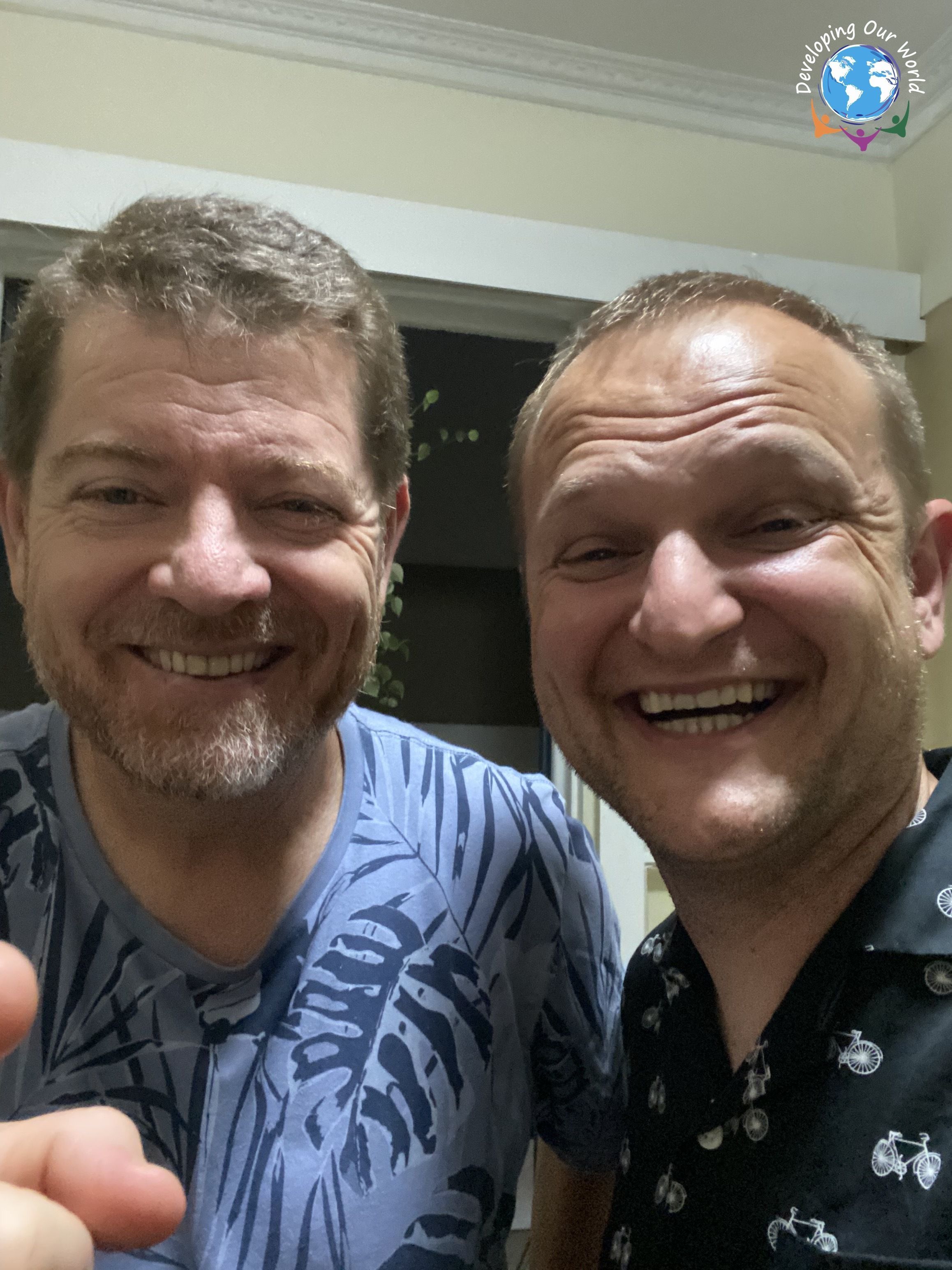 The Executive Director, Miguel Torneire, traveled to Brazil for personal reasons to visit his uncle Geraldo who was diagnosed with cancer and while he was there, he visited Evaldo José, who he worked with in Dzaleka Refugee Camp in Malawi repairing and restoring the Eagles Junior Academy, a school inside the refugee camp.
Miguel as a dedicated Flamengo and soccer fan, easily connects with other fans who love soccer. This is how he met Evaldo José, who is a popular narrator of Radio Tupi from Rio de Janeiro, Brazil.
They say good things happen by chance, in this case, they seem to be a miracle by God. Miguel and José had more in common than just passion for soccer – both of them wanted to make things better for other human beings. Passion, commitment, novel ideas, and determined effort; these are all the ingredients necessary to brew the stew of kindness that this world needs. These qualities in both these individuals led them to find a way to combine their passions for holistic community development. And this is how the idea of using education to improve the lives of refugee children was born.
José and Miguel dreams of using education to enhance, change, and transform the lives of children in Dzaleka Refugee Camp. Most of the children who are living in this refugee camp lead very limited lives, which don't include any of the pleasures of childhood. We want to change this by providing them education along with soccer so that they can enjoy a better life and future prospects. It is why we support the Eagles School Academy.