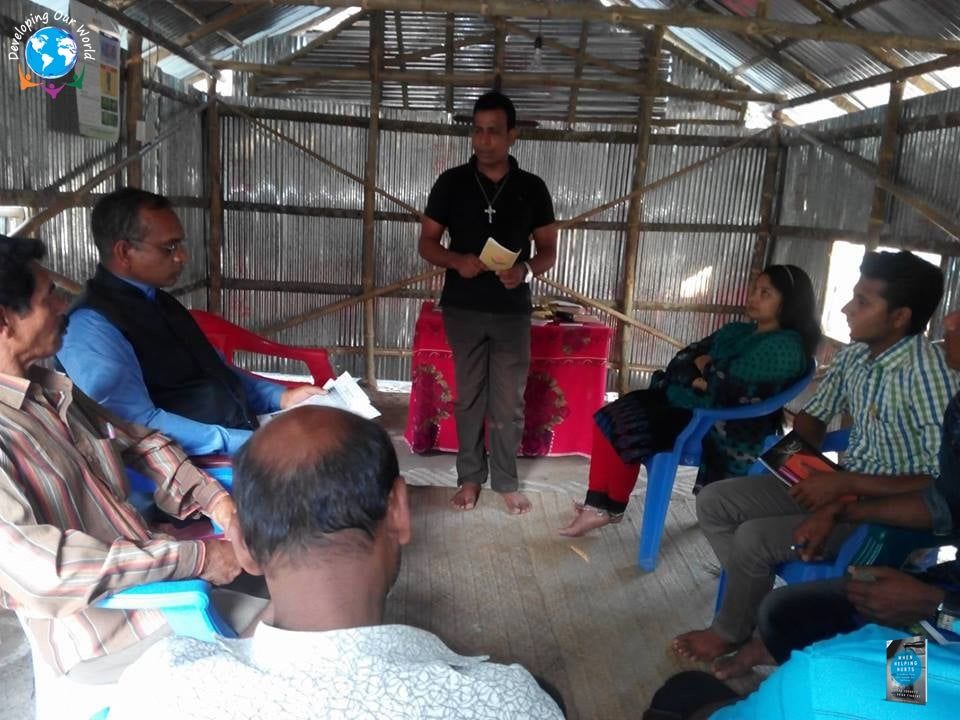 In Christianity, Spirituality indicates that the Holy Spirit is working. Spiritual life is life awakened and given by the Holy Spirit. Since a Christian receives the Holy Spirit primarily in Baptism (for those baptized as a baby), Christian spirituality is always unconditionally connected with the sacrament. Nevertheless, the Word of God, when it is proclaim, the Holy Spirit also works on the people who listen. For a Christian, living spiritual intimacy means to be save by grace through faith in Jesus Christ and live a sanctified life. The work of the Holy Spirit gives the human beings a "new heart and a new soul" so that man and woman can be a new - freed from sin - creature in Jesus Christ. Christian spiritual intimacy has nothing to do with the fashionable word "spirituality" in the word's current sense, which is esoteric, occult, and new age. For today's "seekers of meaning," being spiritual means, after fitness training, an hour of transcendental meditation or relaxation in the wellness or spa with spiritual offers of yoga, Reiki, Qi Gong, Zen, etc. It has nothing to do with Christian spirituality or spiritual intimacy.
Today, most of us suffer from spiritual intimacy that leads to numerous problems in our lives. The following are the most common reasons that cause poverty of spiritual intimacy:
Denying God's existence and authority
Materialism
Worshiping false gods and spirits
The root of all problems is the denial of God's existence for many people. God should be the first one in our lives (see Matthew 22:37), and our decisions should always be thoughtful and considerate in the light of Scriptures. At Developing Our World, we have been serving regions around the world – including Guatemala, Nicaragua, Colombia, Argentina, Brazil, Malawi and Bangladesh – where we educate people on how to fight the poverty of Spiritual Intimacy and seek for the light of God in Jesus. We share God's word and equip the saints to enable their societies with active community building.
Spiritual intimacy is ultimately about transforming the whole person in all three dimensions of his existence – body, soul, and spirit — by the Word of God. This transformation goes into the depths of human existence. It means that Christian spiritual intimacy leads people to change their entire lifestyle, basic attitudes, way of thinking, and emotionality, from inside out.
The following three sources feed Christian spiritual intimacy:
The Word of God (Bible)
The Sacraments (Holy Baptism and Holy Communion)
Prayer
To be spiritual in the Christian sense means to receive the Holy Spirit, to know that you are loved and forgiven by Jesus, and to follow Him. It means to live a sanctified life producing good works. What are good works? If you are a good person, if you are good parent, if you are a good husband and a good wife, if you are a good son or a good daughter, if you are a good employee or employer, if you are good boss, if you are a good member of a church, if you are a good pastor, if you are a good politician, if you are a good teacher, if you are a good lawyer, if you are a good citizen, etc. all of these things are good works. But putting God first in your life, taking care of yourself, serving your neighbor, taking care of the rest of the creation, it all are good works as well. And as the Bible says, all of this are results of the faith you have in Jesus given by the Holy Spirit.
If you want to learn more about it, please contact us. We would love to connect you with one of the above fields mentioned, so you can put your faith into practice.