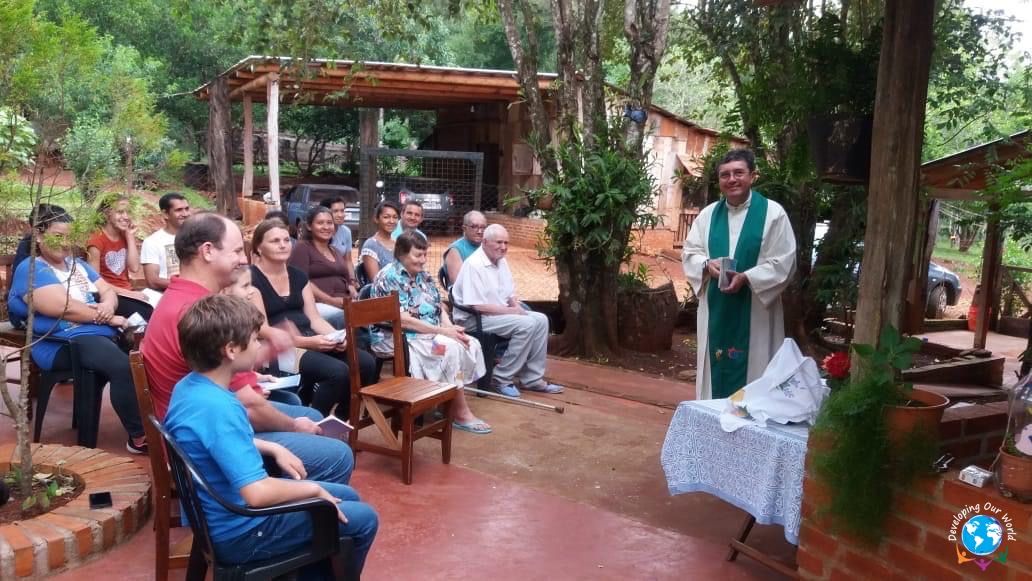 Argentina is a country located in southern South America. It is the eight-largest country in the world and the fourth-largest in the Americas. By area, this is the largest Spanish-speaking country in the world. Argentina has 23 provinces and one autonomous city, Bunos Aires, which is also the capital. 92% of the population lives in cities, making this country a highly urbanized one.
According to a 2008 CONICET poll, the religious breakdown of the country is as follows:
76.5% Catholic
11.3% Agnostics and Atheists
9% Evangelical Protestants
1.2% Jehovah's Witnesses
0.9% Mormons
1.2% other religions, including Islam, Judaism, and Buddhism
Religion plays a critical role in the culture of Argentina, as well as the political and social life throughout the history of the country. In particular, Roman Catholicism is culturally pervasive and remains the state's official religion. While a large majority of the population identifies itself as Roman Catholic, those who practice religion actively as not even 20% of the population.
The Catholic Church has enjoyed significant power and influence over the country throughout its history. However, some data suggest that there have been significant changes over the years, including the percentage of Catholics dropping down to 66% of the population and the nonreligious group increasing to 21% (2017). This country is also home to both the largest Jewish and largest Muslim communities in Latin America.
Montecarlo is a city that is located in the province of Misiones in Argentina. This city is home to Iglesia Evangélica Luterana de Montecarlo - Congregación Cristo. This church has 550 baptized members and is located at Avenida Libertador 867, 3384, Montecarlo, Misiones. It is led by Rev. Carlos Brinkmann. The biggest challenge faced by this church is to proclaim the Gospel in its community and encourage the members to do that as well. The pastor is encouraging and equipping the church members to join efforts as they work together to proclaim the Gospel.
The church is one of the partners of Developing Our World. It aims to fulfill Jesus's mission on earth by implementing holistic community development. We aim to work from the grass-root level and apply a bottom-up approach so that our influence can be deep and wide. Through our association with churches like these, we hope to create a safe, inclusive environment that is built upon a foundation of mutual respect and trust. This is the reason why we work with different communities in various cultures so that the status quo can be challenged and changed through the proclamation and demonstration of the Gospel.
Please get in touch with us if you would like to support us in our mission to work in unity with other like-minded individuals, churches, and organizations.