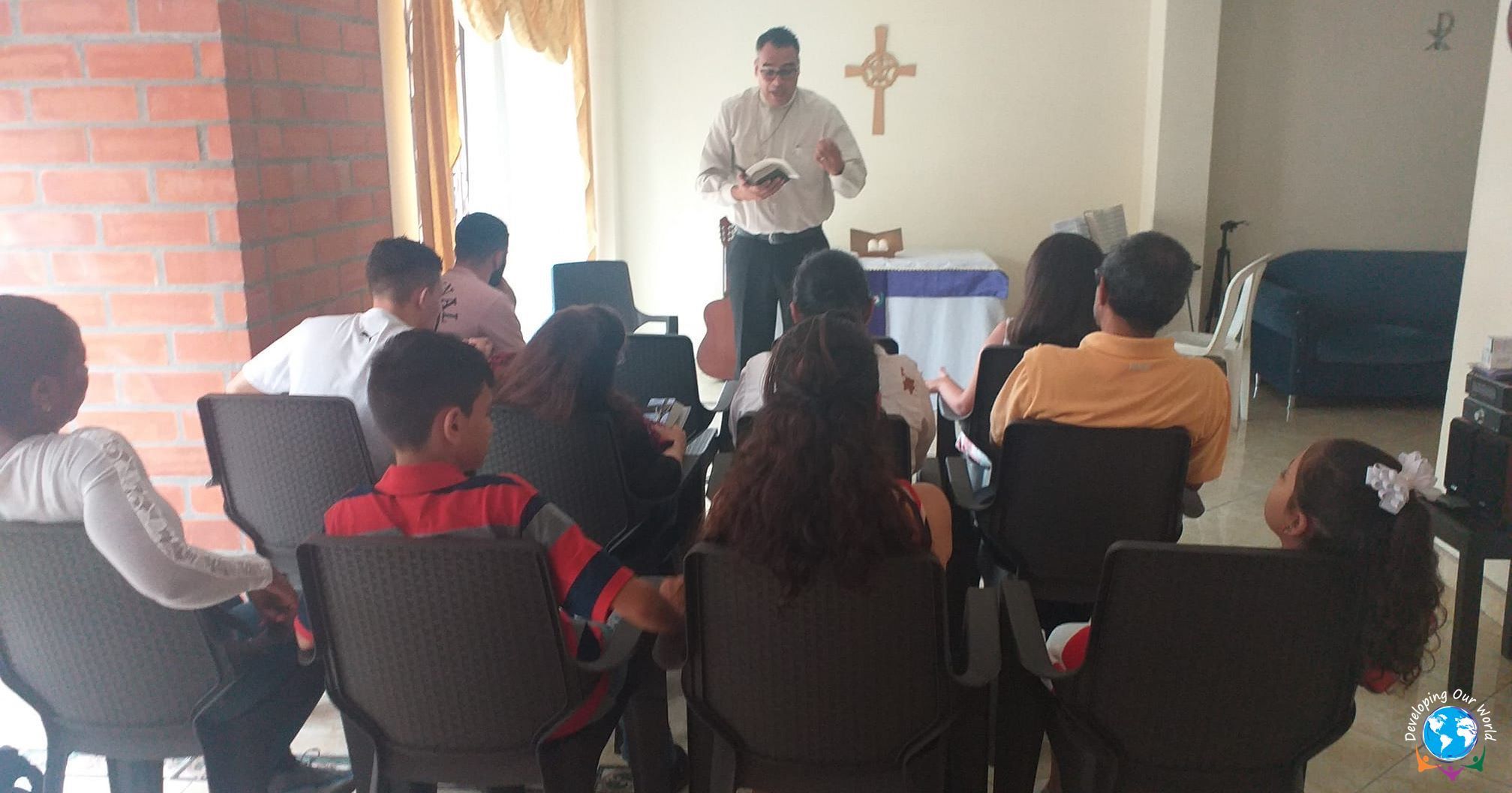 Colombia is a country located in the north of South America, with some of its territories falling in North America. Comprising of 32 departments, this is the 4th largest country in South America and the 25th largest country in the world. It is also the second most populous Spanish-speaking country. There is significant diversity in terms of ethnicity and language, making Colombia one of the world's 17 megadiverse countries. It also boasts the second-highest level of biodiversity in the world. There are no exact religious statistics available but based on research, the following religious groups are present:
88.6% Christians
- 73.7% Roman Catholic
- 14.1% Protestant
- 0.8% Other Christians
9.6% No religion
- 1.1% Other religions
- 0.7% No answer
The Republic of Colombia was named after Christopher Columbus, and it has borders with five other nations. It also has a coastline with the Caribbean Sea and the Pacific Ocean. Colombia is a country where celebrities like actress Sofia Vergara, singer Shakira, and Nobel Laureate Gabriel Garcia Marquez originate.
Colombia's second-largest city is known as Medellín. Nine other cities surround it. Housing a population of 3.7 million, this metropolitan area is the second-largest assemblage in Colombia in terms of economy and population.
The culture of Medellin is strongly influenced by the Paisa culture, with its Spanish cuisine, hospitality, and accent. Most of the population is Catholic, and this is reflected in the presence of various religious activities and churches. Among these churches, there is Iglesia Confesional Luterana San Pablo in Medellin. This church has 22 baptized members and is located in Barrio Laureles 050031 Medellín, Colombia. Led by Rev. Carlos Mario Marin, this church is involved in several activities to serve the community.
There are several challenges that the churches in Colombia face. Perhaps, the biggest challenge is to inspire individuals to apply the teachings of the Gospel in their daily lives. Unfortunately, there have been concerns regarding the kidnapping of missionaries. Nevertheless, the country has still seen the growth of the evangelical church. Thirty years ago, the evangelicals were lesser than 1% of the population and were even ostracized by society. However, in the past twenty years, the numbers have increased, and now evangelicals make up about 10% of the population.
Similar to the other countries of Latin America, Colombia has also seen a steady decline in Roman Catholicism in the last 40 years. A recent survey reported that almost 75% of the current Protestants in Colombia were born and raised Roman Catholic, and 84% were baptized in the Roman Catholic Church. This study reveals that the two primary reasons given by respondents about why they switched were a new style of worship and a desire for a more "personal connection" with God.
Developing Our World partners with this church to help support Jesus's mission on earth. If you would like to participate in any of the activities or support the church in other ways, please get in touch with us. We would be happy to assist you. Let's join hands to do good so that we can fulfill our purpose of pleasing God the Almighty.
Links: Iglesia Confesional Luterana San Pablo in Medellin, Colombia.