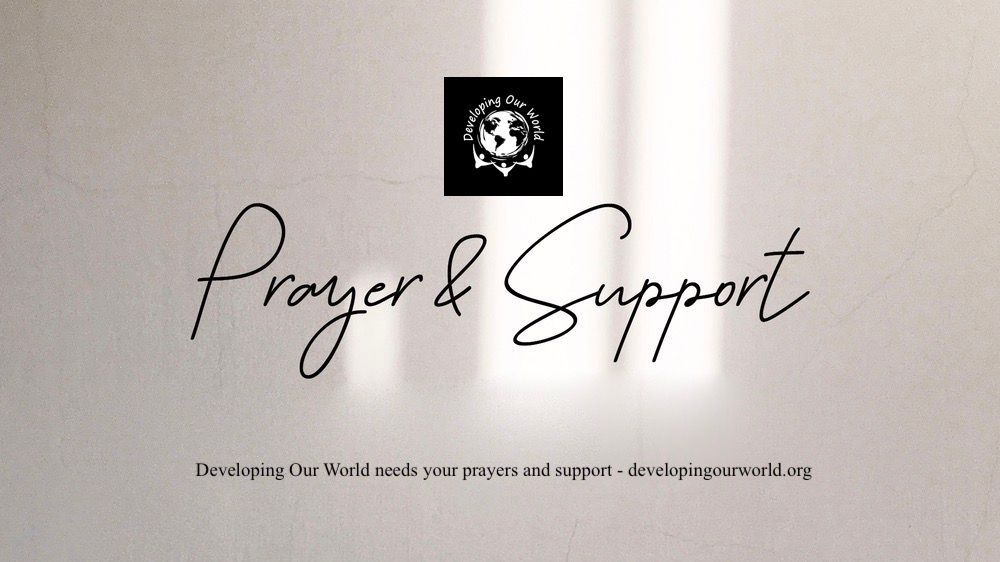 As a non-profit organization, Developing Our World strives to put holistic community development into action. Led by Rev. Miguel Torniere, our organization runs on the contributions provided by passionate, god-fearing individuals like you who support Jesus's mission on earth by sharing the blessings that God has given them. We offer our utmost appreciation and gratitude to all those who send us their support and prayers. It is the power of your prayers that keeps us going, especially in difficult times, such as the pandemic era.
Many people ask us how our organization survived in the COVID-19 times, and they are also curious about we generally operate. Let us break it down for you. We collect donations that are used in the following ratio: 95 percent goes towards our community efforts, and 5 percent is used for operational activities. The whole team of DOW comprises of individuals who volunteer out of their free will and are not salaried employees of the organization. Our team is our biggest asset because it comprises of passionate, dedicated, and driven individuals, who are caring human beings and devout Lutherans, among other faiths. We have built an environment both internally within our organization and externally within our areas of influence that is inclusive and based on humanity, love, and justice. The fact that our team has people who give us their time, energy, and efforts is the reason behind our success as an organization that serves the deprived. This is what thankfully sets us apart from the other non-profits who are struggling to function due to lack of funds to pay salaries of their employees, especially in the current times of economic crisis.
On this note, we would like to make a request to any individuals, groups, companies, or organizations who wish to give back to society. We have a range of programs that can serve several underprivileged people if you help us. We are already serving various communities in Central America, Africa, Asia, and other parts of the world. With your support, we can do much more than we are presently doing. In particular, our partners in Colombia, Argentina, and Bangladesh need your support. In these areas, we have multiple projects being run, which are designed around providing shelter, food, education, and healthcare facilities to people who need these facilities the most.
Developing Our World looks forward to receiving your prayers and support. If you would like to play a role in the holistic development of communities, please get in touch with us today. We would be happy to hear from you. There's something that everyone can do that; all you have to do is care enough and find out a way to contribute.