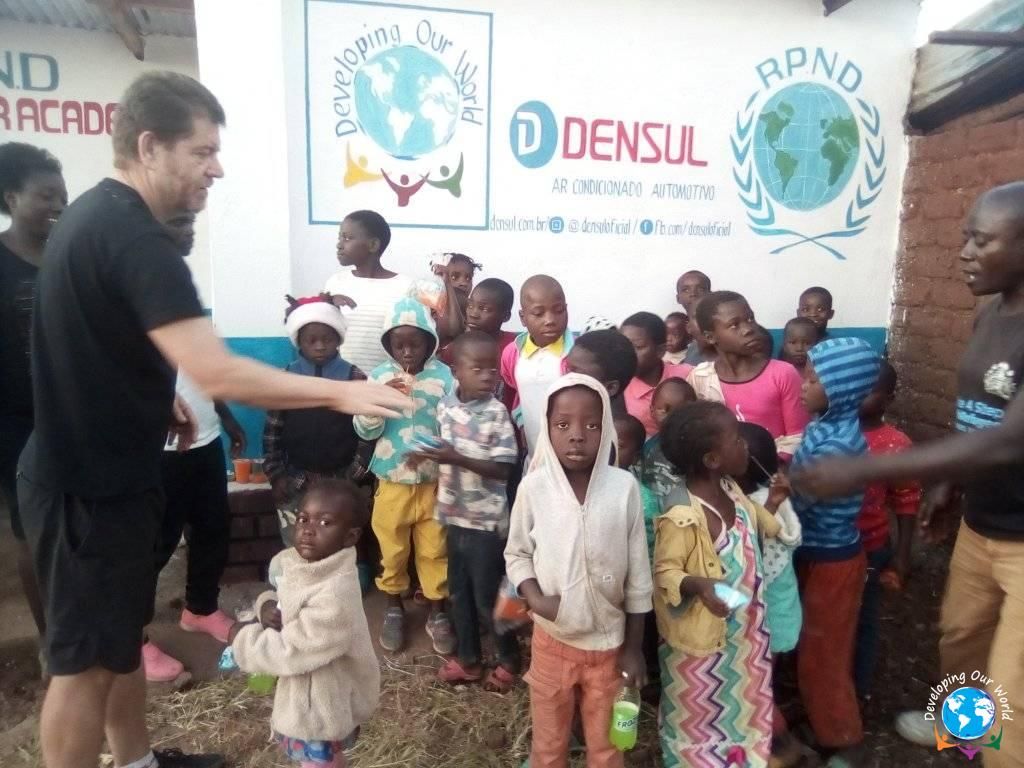 In the sub-Saharan, south-eastern country of Malawi, Dzaleka is the largest refugee camp. Despite being one of the poorest countries in the world, it houses a significantly large number of refugees. According to the UNHCR, there are up to 41,109 refugees in the Dzaleka Refugee Camp. Initially built for 10,000 people, this camp is severely overcrowded and has seen a 300 percent increase from its original number of refugees. This has led to countless issues related to health, education and employment.
In these challenging circumstances, Developing Our World is currently supporting Eagles Junior Academy in the refugee camp. This is a school maintained and administered by Reach Our People's Needs for Development, a residents' association of the community. The school is being rebuilt and expanded to accommodate more students with the help of parents and former Brazilian radio host, educator and TV announcer, Evaldo Jose, who was volunteering to serve in Dzaleka, and is the link between Eagles Junior Academy and Developing Our World. There is a severe shortfall in the provision of education in this area due to overpopulation, severe lack of funds and resources and scarcity of proper, functional schools. A large number of children are at risk of being deprived of education due to this.
To help make things better, Developing Our World has partnered with Evaldo Jose to adopt Eagles Junior Academy. We are repairing and maintaining the school and adding the necessary resources to facilitate the students and the teachers. The organization is having wooden desks and chairs made and is also repairing and installing the doors and windows. At present, the school has a capacity of accommodating eighty children of ages between three and fourteen years. Once the renovation is complete, the school will be able to admit many more children.
In order to be successful in this noble task, Developing Our World needs the support of those who are blessed and privileged. We require both donations and volunteers. The volunteers are needed to help us with a number of tasks, which include fundraising, coordination, research and on the ground activities. The donations will be utilized to buy school supplies like books, notebooks, pencils, erasers, sharpeners, crayons, backpacks, and more. They are also needed for the renovation of the building and maintenance.
Providing education to those deprived is part of Jesus's mission on earth. If you would like to contribute your time or money to support us in this cause, we will be deeply obliged. God will also be happy with you, and all the people who benefit from your efforts will pray for you. If you are interested in participating, please get in touch with us today. We are waiting to hear from you!