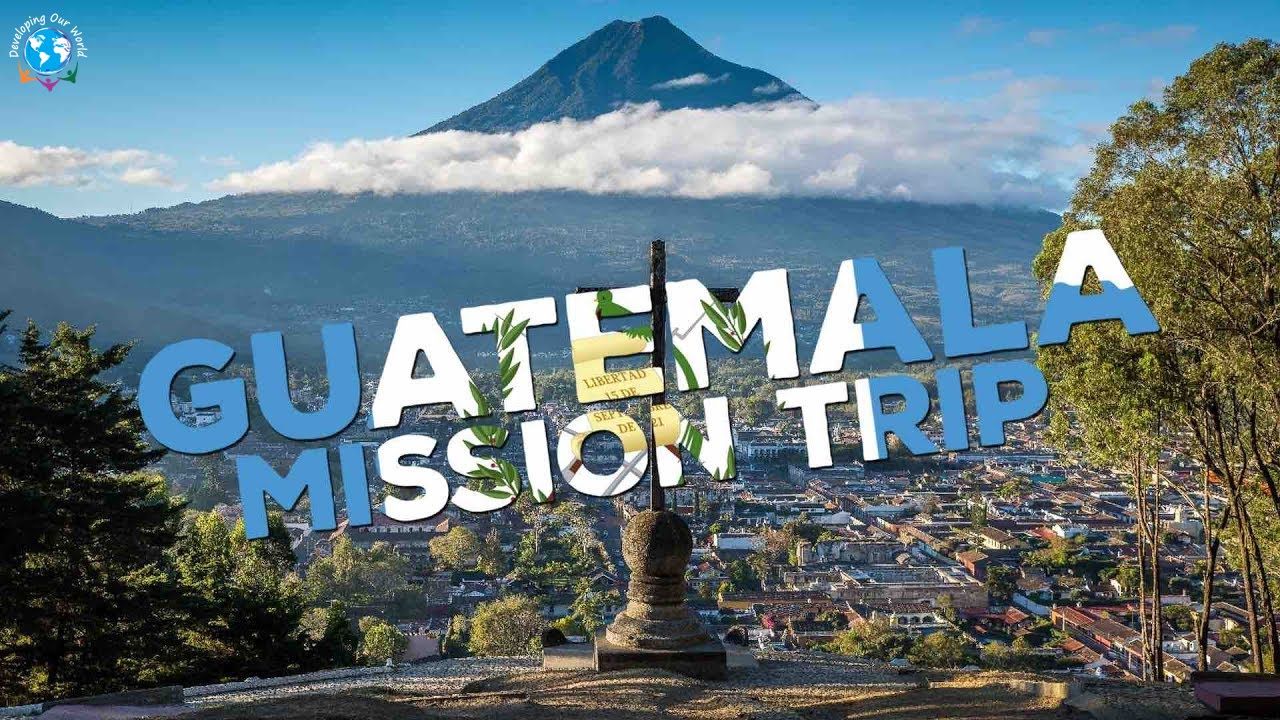 Guatemala is a country in Central America that shares a border with Mexico. It is home to many beautiful natural locations such as rainforests and volcanoes, as well as historical sites such as the popular Salcaja church, the oldest church in the country. The quality of life, however, is not good enough. Many people are struggling to get even the basic necessities of life due to widespread poverty, high crime rate and corruption in the government. The people of Guatemala need job opportunities and education and healthcare facilities, among other necessities. Particularly after the onset of the COVID-19 pandemic, the country was a bad shape due to the inadequate infrastructure of the healthcare sector.
Developing Our World has been working in Guatemala for two years. Its founder Rev. Miguel Tornier has been leading mission trips to the country and running several campaigns over the years to provide holistic community development. These include protecting and rebuilding the churches, providing healthcare facilities, building schools and homes for those in need. To help the pandemic situation, the organization facilitated the healthcare workers working at the local clinics by providing personal protective equipment like gloves and face masks, as well as sanitizers.
The next mission trip is scheduled for July 2021. The areas of focus will be Anshigua and Vivares in Jalapa and Palo Amontonado in El Progreso. There are seven ways to travel to Guatemala from the United States. You can travel by plane, bus or car. For our mission trips, we travel by air. The options include going from the airports of Houston, Newark, Dallas/Ft. Worth, Los Angeles, or Houston Hobby Apt. The airlines that can be used include American Airlines, United Airlines, Delta, Avianca and Aeromexico. The second option is to go by bus, which can take up to six days and four hours. The bus services that can be used include Greyhound USA, Greyhound Mexico, ADO and Autobuses FDN. The third option is to drive, which can take up to two days and fourteen hours.
After getting to Guatemala by air, we stay at a hotel. The team of volunteers receives food as part of the package, and a translator/guide is provided. The volunteers also get on ground transportation. They work under the guidance of senior volunteers who have years of experience in the field. The cost per trip is between $1,200 to $1,800, depending on the airfare. Those interested in booking a trip should get in touch with us soon. We will book you a slot and brief you on the next steps. This is a great opportunity for anyone who wants to give back to the community and continue Jesus's mission earth by serving fellow human beings. So, contact us to get more details today, and we look forward to getting you on board!