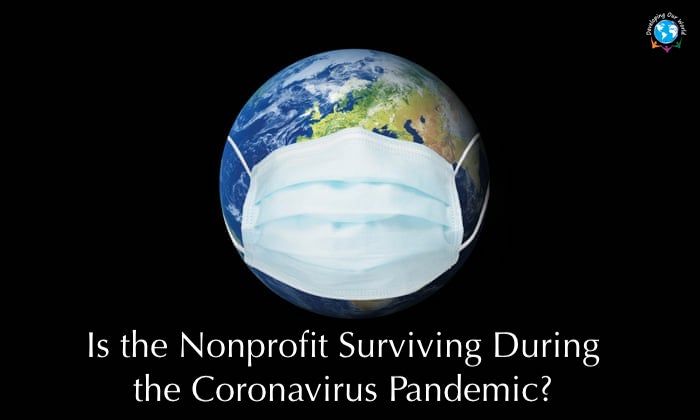 The global coronavirus pandemic has affected both local and international economies. Due to social distancing measures and lockdowns imposed in many areas of the world, many people are suffering from financial crises. As the economy struggles, families are spending less, and many individuals are losing jobs. During times like these, it becomes even more challenging to run a nonprofit organization, and many people are curious about how Developing Our World is doing. In this article, we will answer all these questions related to how nonprofits function in turbulent times like these.
Some of the most common questions that Executive Directors and Board of Directors are asking during this time include, "Is it worth it to keep asking for support?" and "Will my nonprofit survive?" With the current economic crisis affecting every sector, it is hard to predict the future of such organizations. However, we believe that there is always a way out of a problem, and when you have faith in God, he directs you towards the path of success and does not let you end up in failure.
Developing Our World is a nonprofit organization that works for the holistic development of communities. We work on our missions with the help of donations. At present, there are two reasons why we are surviving: Firstly, it is because 90 percent of our funds go to help people. Secondly, we don't have anybody on payroll, and all our workers are working voluntarily. Of course, things slowed down for us, but we live by hope and trust in our Lord that things will change. Like everything else, this pandemic is also temporary. "This, too, shall pass."
We extend our deepest gratitude to those who have contributed in any way to help us in our mission to serve the villages were we are working. We want to thank you all for your generosity despite the crisis we are living in nowadays. Our special thanks to those who keep supporting Developing Our World and have been our strength for years.
It is with your donations that we have been able to help many people even amid the pandemic. Developing Our World has partnered with several churches, health organizations, and other organizations in different areas of the world to provide communities with immediate assistance to cope with the pandemic. Some of our most recent efforts include, but are not limited to:
We pattered with Evaldo José in order to repair the Eagles Junio Academy located in the Dzaleka Refugee Camp in Malawi. The plan is to repair and maintain the school, and add the required resources so that more children could be accommodated. Developing Our World is repairing and installing windows and doors and making wooden desks and chairs for the students. Currently, the school has more than 80 children aged between 3 and 14 years. After the repair and maintenance of the school, it will become capable of admitting many more children in the next school year.
We partnered with Bangladesh Lutheran Church Mission to cater to the urgent need of food, hygiene, and first aid materials in the aftermath of Super-cyclone Amphan, particularly in Jessore and Sathkhira Districts of Bangladesh. Here, many home churches and schools needed relief, rehabilitation, and development after the cyclone. The situation was intensified by the presence of two challenges together – the destruction caused by the cyclone and the spread of the COVID-19 disease.
In Guatemala, we used the money that we raised to provide medical masks, gloves, and sanitizers to both the health care workers and the general population so that the people could manage to support the local economy. Our focus has been the local villages because they have no proper hospitals. Villages typically have only a "Puesto de Salud" (clinic) with a nurse or volunteer present.
We are grateful that we got to play a positive role during these difficult times. If you would like to support us, please get in touch with us today. There's still a lot to do, and we welcome any sort of help. It doesn't matter how much you can contribute; even a small share matters.