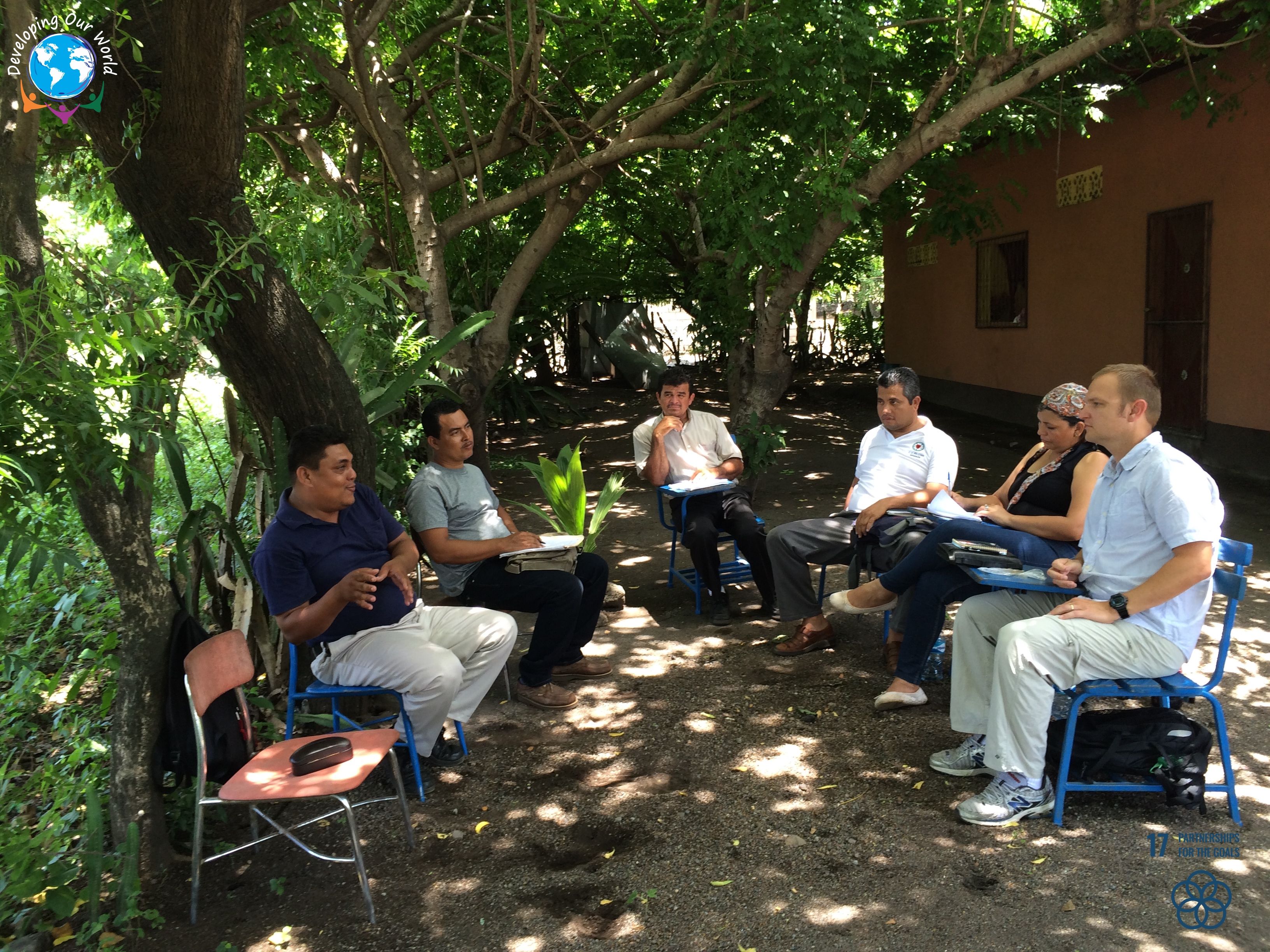 What is the Sustainable Development Goal 17?
To achieve the Sustainable Development Goals, it is essential to carry out alliances between the different actors on the planet; governments, private sector and civil society and place the new Agenda at the center of all policies and actions. These alliances must be built on the same principles and values ​​and have common objectives, each actor contributing their experience and knowledge to contribute jointly to the achievement of the new Development Agenda.
In order to achieve the SDGs, it is also necessary to adopt measures to mobilize and redirect the resources of all global actors towards the growth of developing countries. For this, it is necessary to promote international cooperation and a more equitable universal trading system. The continuing commercial tensions between regions have caused some countries to withdraw from key multilateral organizations and initiatives. Solid international cooperation is needed more than ever since only through alliances between all actors and redirecting resources to the most disadvantaged areas will the Objectives and goals of the new global Agenda be achieved.
The official development aid reached a net total of 149.000 million dollars in 2018, 2.7% less than in 2017. There are personal remittances of migrant workers which are becoming the main source of external financing for countries Developing. The high immigration rate has triggered the sending of workers' money to their countries of origin. It is anticipated that remittances to low- and middle-income reach 550,000 million in 2019.
The commercial tensions that exist between the main world economies affect producers and consumers around the world, as well as businesses and financial markets. In 2017, tariffs decreased to an average of 2.2% worldwide, with significant differences between regions. Tariffs higher import in 2017 were applied in sub-Saharan Africa and in developing countries, with an average of 7.1% and 7.8% respectively of the value of the imported. These tariffs were much higher than those applied by high-income countries and all the developing regions, with an average of 1.2% and 3.7% respectively.
SDG 17 aims to strengthen the Global Partnership for Sustainable Development, mobilizing and exchanging knowledge, technical capacity, technology and financial resources to reach the Agenda in all countries, in particular in developing countries and promote partnerships in the public, private spheres  and civil society, to contribute to sustainable development together.
The private sector has a clear role in achieving this objective, carrying out alliances with the public sector, civil society, universities, the scientific world and other companies to carry out projects that contribute to achieving the SDGs, aligning the new Agenda global with the company's objectives and investing a greater amount of resources in developing countries.
At Developing Our World, we have been able to partner with several organizations to ensure better commitment towards the goals. We believe in global partnerships and we have been able to collaborate with organizations and companies around the world. Support us in our cause and help us connect this world better for sustainable development.
Here are some current individuals, churches, and/or organizations that Developing Our World is partnering with or in discussions:
Iglesia Luterana Sinodo de Nicaragua - Nicaragua
ANDAR - Guatemala
Evaldo José - Dzaleka Refugee Camp, Malawi
Iglesia Luterana Montecarlo - Montecarlo, Missiones, Argentina
United Nations Association of USA Africa - Guatemala
Iglesia Confesional de Colombia - Medellín, Colombia
Help Orphan Needy and Elderly - Uganda
Bangladesh Lutheran Church Mission, Dhaka, Bangladesh