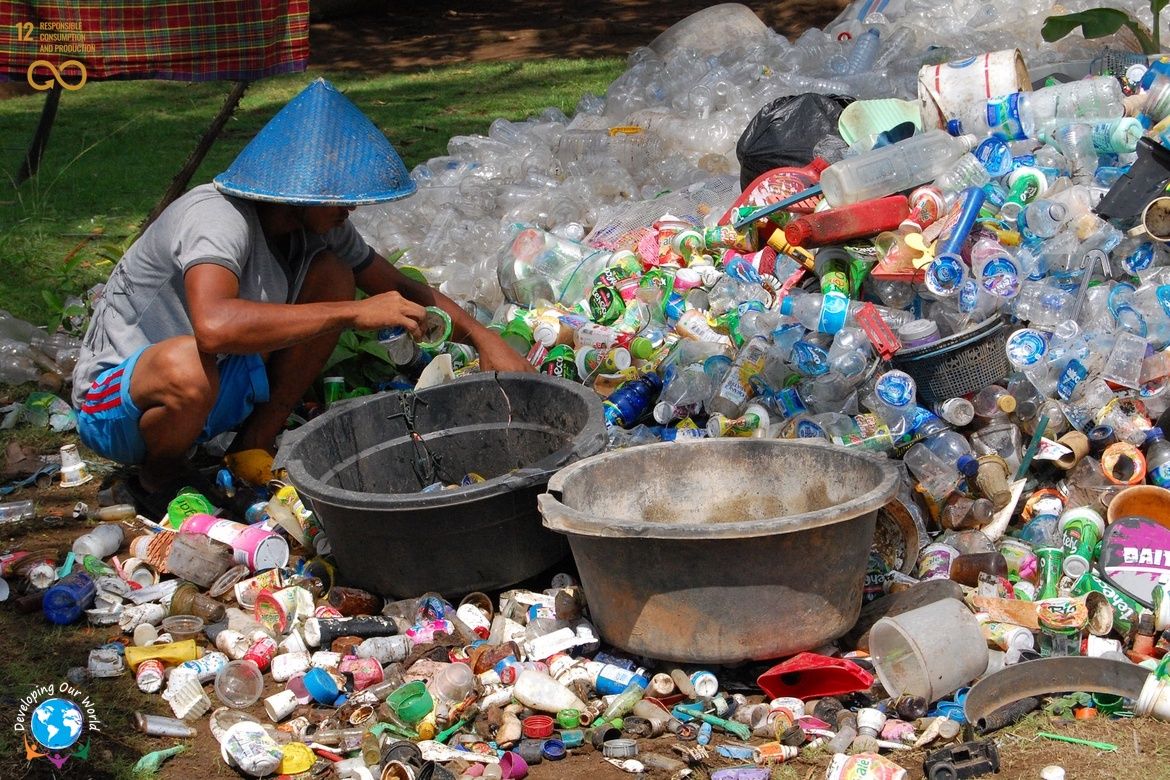 How do we produce the goods that offer us a better quality of life without putting the following generations at risk?
One of the characteristics historically associated with the youth condition is constant change. Change of look, change of favorite music style, change of friends and friends, changes in the career they decide to study, job changes, in short, multiple changes. Therefore, moving towards responsible production and consumption in our world cannot be understood without the participation of young people.
Under the Paris Agreement and the Sustainable Development Goals, the United Nations calls to review the unsustainable models of consumption and production of industrialized countries that make up one of the main causes of environmental deterioration. Responsible consumption and production should promote well-being and general economic, environmental and social development plans: efficient use of resources and energy, improvement of ecological services and jobs, and environmentally friendly construction.
The responsible consumption responds to a choice of products and services based on quality and price, environmental and social impact and conduct of companies that produce them. The realization of a social change around our consumption habits is imminent. The fundamental principle of change is that we are all responsible for our consumption and the social and environmental impacts of production. In addition, it also involves consuming only what is necessary and assessing the influence of advertising on the creation of superfluous needs.
Therefore, this responsibility is carried out in relation to two main axes:
In the environment, support of life on Earth, taking into account that we must prioritize products with less environmental impact and reduce the consumption of the most limited natural resources.
In people, assuming and jointly defending the obligation to guarantee the same rights for all of them.
When we add the qualifier of responsible to our consumption, we are taking into account the importance of the consumer's choice between the different goods and services offered by the market. It is very important to know those products that value, on the one hand, social justice, ethics and solidarity and, on the other hand, the protection of the environment.
Consumption and production habits are also a reflection of a society and its generations. Betting on sustainable consumption must be the hallmark of the more than 38 million young people that Mexico currently has. For example, did you know that if you started using energy-saving light bulbs, you would save up to $120 billion annually worldwide?
Objective 12 of the SDGs implies a great challenge for young people, to live in a fair world, sustainability cannot be ignored not only as a mere utopian discourse, since that model does not imply only an environmentalist idea. On the contrary, the main challenge is to change reality, modes of production, social relations and of individuals with nature. We must assume our nature – we are beings that live in an ecosystem which we have modified for centuries.
We can summarize the present objective in doing more with less, and for this, young people also play a central role, we need their innovation. Transforming the latest technological advances into energy realities is undoubtedly a fundamental component. How do we produce the goods that offer us a better quality of life without putting the following generations at risk?
It is time to assume the responsibilities and add wills to reduce waste by half per person at the level of individuals and companies, make an effort to reduce the generation of waste. To remember it in a simple way, we invite you to be part of the movement of the three "R": Reduce, Reuse and Recycle. You add up?
Finally, to be permanent observers that large companies are responsible for the environment and to be the voice to continue promoting the adoption of new sustainable lifestyles, is everyone's job. Join hands with Developing Our World in our efforts to ensure responsible production and consumption for sustainable development.