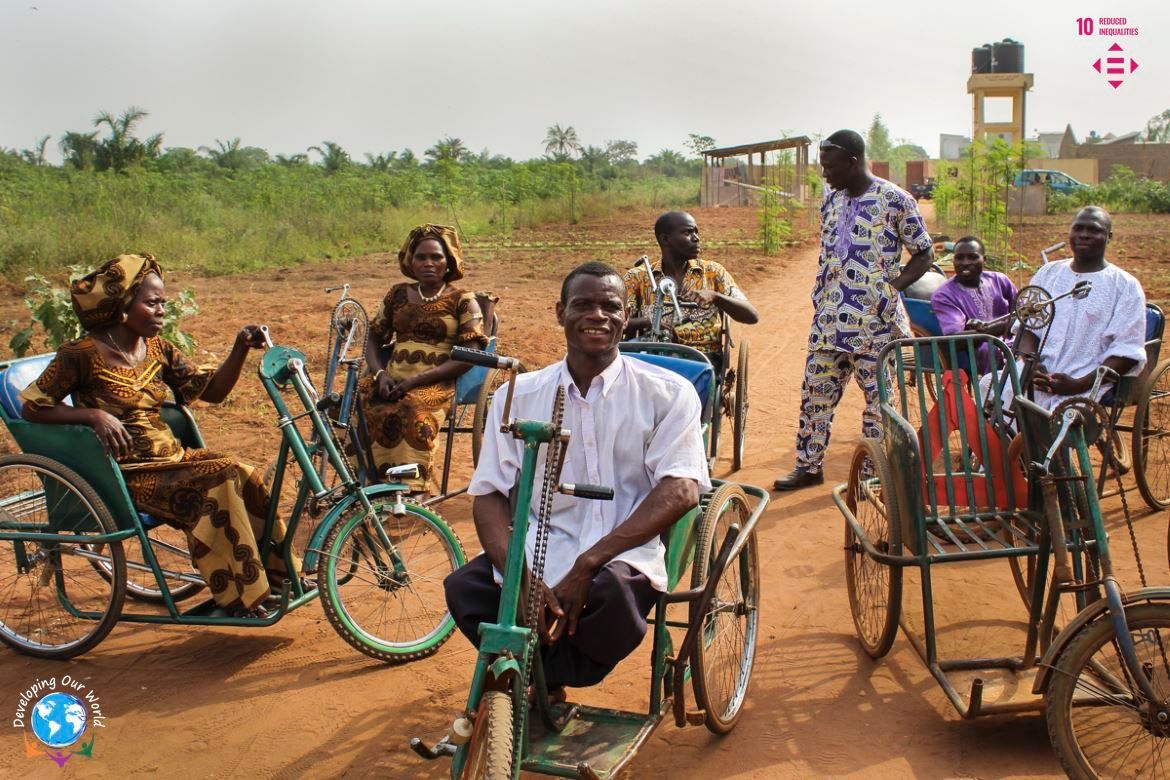 Inequality is a phenomenon that is expressed in multiple dimensions and is caused by multiple factors. When talking about inequality, we are not only referring to the distribution of monetary income available to people and families to achieve their well-being and develop their capacities. But we also refer to inequality in the exercise of rights, in capacity development, to gender, age, ethnic and racial equality, among other fundamental aspects. We cannot achieve sustainable development and make the planet a better world for all if there are people who are deprived of opportunities, services and the possibility of a better life.
CAN WE ACHIEVE EQUALITY?
Equality can and should be achieved in order to guarantee a dignified life for all. Economic and social policies must be universal and pay special attention to the needs of disadvantaged and marginalized communities.
The reduction of inequality demands a transformative change. Efforts to eradicate extreme poverty and hunger need to be redoubled, and more invested in health, education, social protection and decent work, especially for young people, native peoples, migrants and other vulnerable communities. It is important to promote and promote inclusive economic and social growth. We can guarantee equal opportunities and reduce income inequality if we eliminate discriminatory laws, policies and practices.
For example, one of the fundamental pillars to reduce inequality is to achieve women's autonomy, particularly their economic autonomy. On the other hand, the high burden of unpaid domestic work means that they have less time for personal use, which undermines their ability to train and maintain a continuous presence in the labor market. We can also mention age as one of the axes of social inequalities. Poverty in childhood is especially critical because of the higher level of dependence, the lack of autonomy and the high vulnerability of children to the economic and social conditions of their environment and their families. Youth is another critical period, when social inequalities can be deepened or reduced. At this stage, aspects that will mark adult life are defined: young people are expected to finish their studies, acquire skills for work, begin a career path in adequate conditions and, in many cases, establish or consolidate their own family nucleus. However, in many cases these phases and transitions constitute moments in which inequality is reproduced and deepened.
The educational level is one of the factors that most influence the opportunities that a person will have in terms of employment, income, health, housing and other individual and social benefits throughout his life.
The 2030 Agenda for Sustainable Development not only calls for "no one to be left behind", but also urges first to attend the laggards. To fulfill these aspirations, it is necessary to identify the population groups that experience the greatest marginalization, exclusion and violation of rights. Frequently, these groups face a series of inequalities that overlap, feedback and accumulate throughout life and across generations.
Developing Our World understands that awareness of the need is important to adopt policy approaches sensitive to the needs of people throughout the life cycle, from birth to the end of life. We recognize that their needs change throughout life and that the person is the point of departure and arrival of social policy. From an institutional point of view, it is necessary to recognize and address the specific needs and risks of each stage of the life cycle, and also articulate the policies oriented to these different stages. Join us and help us make this world a better place.