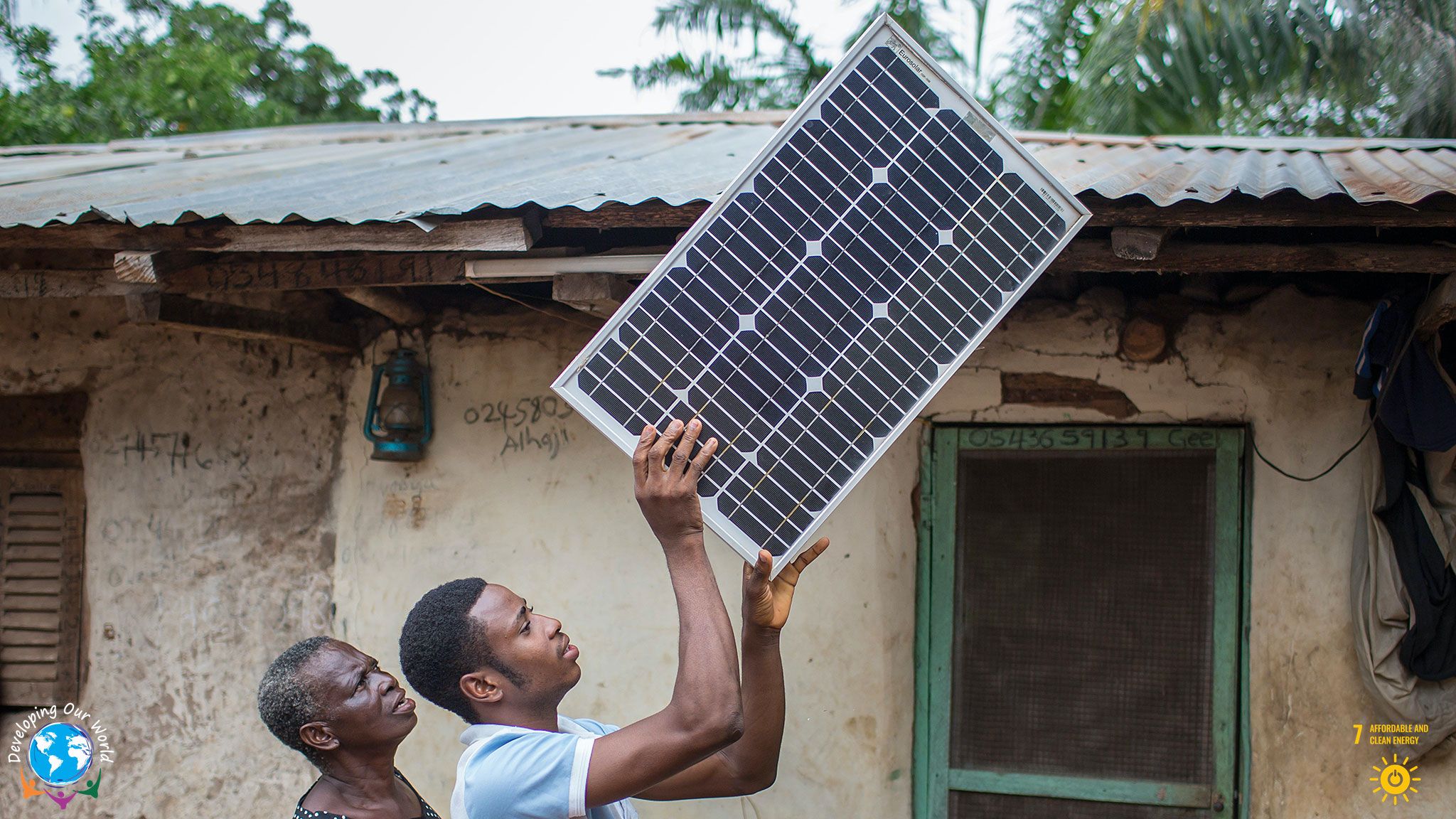 With the International Energy Agency, the International Renewable Energy Agency, the United Nations Statistics Division and the World Health Organization, the World Bank deplores the fact that "the world is not in on track to reach the global energy targets set by the Sustainable Development Goals (SDGs) by 2030".
In 2015, the UN had targeted 17 SDGs, including access to clean energy at a reasonable price. Achievement of this Goal is particularly hampered, according to the report, by electricity in the least developed countries, energy efficiency and transport. On the first point, the report notes that "since 2010, an increasing number of people have had access to electricity, but this trend must accelerate further if we want to achieve universal access by 2030. If the current trend continues, it is estimated that 674 million people will still be without electricity in 2030".
Access to electricity is not guaranteed for 100% of the population. Cooking food using wood, charcoal or animal by-products is one of the parameters used to measure access to clean energy. Globally, there are still 4 million using such fuels with sometimes fatal consequences for their health. The report also found that despite progress in renewable energy, "these cases remain concentrated in a dozen pioneer countries, where the penetration rate of electricity from solar sources can reach between 5 and 15% world population.
In terms of energy efficiency, the second point which hampers the generalization of access to energy, the report of the 5 institutions notes that "on a global scale, energy intensity (quantity of energy consumed for produce one unit of gross domestic product) fell at an accelerated rate of 2.8% in 2015: the fastest decline since 2010 ". More clearly, this means that less energy is needed to produce wealth. Despite this encouraging progress, efforts still need to be made in the transport sector, in particular freight: "progress has been more modest in transport, in particular for freight, and this challenge mainly concerns high-income countries. In low- and middle-income countries, the energy intensity of the residential sector has increased since 2010", notes the same source. Even if progress still seems timid, there are several reasons for optimism, as pointed out by the Director General of the International Agency for Renewable Energies.
Falling costs, technological improvements and enabling environments are fueling unprecedented growth in renewable energy, with the key to expanding access to energy, improving health outcomes and strengthening combating climate change, but also job creation and sustainable economic growth. The report indicates that six of the 20 countries that supply 80% of the world's energy have reduced their annual supply over the period 2010-2015, without affecting the growth of their gross domestic product.
Since 2011 and thanks to efforts to promote clean energy, more than 20 percent of the world's energy is generated by renewable sources. However, one in seven people still does not have access to electricity. Because demand continues to increase, a considerable increase in the production of renewable energy worldwide is required.
The adoption of cost-effective standards in a variety of technologies could also reduce global electricity consumption in buildings by 14 percent. This is equivalent to the energy generated by some 1,300 medium-sized power plants whose construction could be avoided.
At Developing Our World, expanding infrastructure and improving technology to have clean energy in all developing countries is a crucial objective that can stimulate growth while helping the environment.