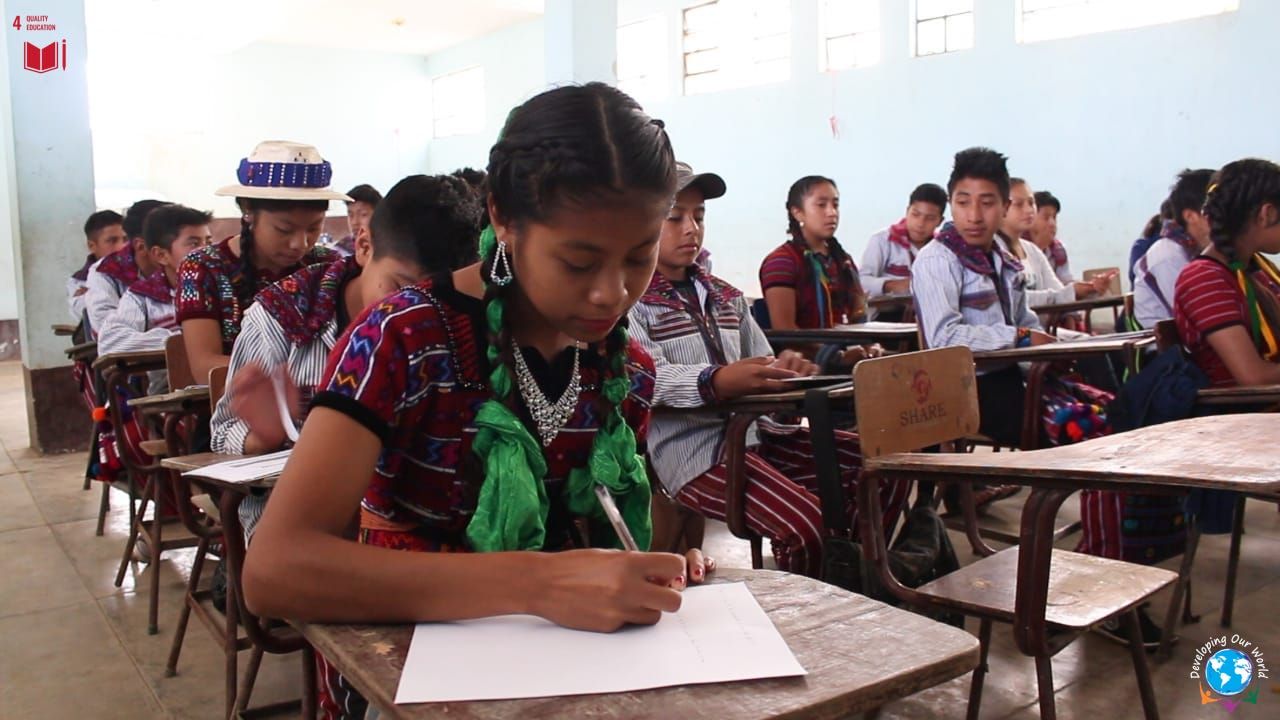 In the year 2000 the UN marked a challenge to improve our world: foster a global alliance to achieve the eradication of poverty, reduce child mortality and improve maternal health, combat serious diseases such as AIDS and malaria, promote equality, ensure environmental sustainability and achieve universal primary education. The UN imposed the year 2015 as a deadline for the achievement of the MDGs. But what have we achieved? Has it been enough to set ourselves the objective of ensuring that children throughout the world have access to primary education?
Arrived 2015, with a balance of lights and some shadows for the progress made in the MDGs – its perspective is extended to five central axes, inevitably linked to a universal commitment (for and with developing and developed countries), participatory, integrative and of action: Planet, People, Prosperity, Peace and Alliances. These axes are broken down into 17 Sustainable Development Goals (SDGs) and 169 objectives, among which access to education enlarges its sights on "all people".
The Objective of Sustainable Development for Education, SDG 4 of the 17 that make up the UN 2030 Agenda for Sustainable Development (2015), ensures access to education "at all levels", and promotes opportunities of lifelong learning "for all". It emphasizes special attention to the most disadvantaged social sectors, such as women and girls in the most vulnerable communities. Access to quality education is not only a right, but also the foundations and strategy for social, economic and environmental development with guarantees of current and future sustainability of the populations.
Education for Sustainability considers environmental problems and social development as a global aspect, in which any action could have an impact on the community. Getting this impact to be positive, supportive and democratic is essential to promote social welfare, preserve cultural and natural values, and move towards sustainable development.
Universities have the knowledge, skills and means to contribute to Sustainability being a cross-cutting issue in the promotion and practice of quality, inclusive and equal opportunity education. Sustainability stands as an essential curricular component in the Higher Education Area in its teaching, research and management fields of the university community.
Universities have programs and initiatives in which the projection of Education for Sustainability is the foundation of its structure. Vice-rectors, Chairs, Classrooms, Observatories, International Excellence Programs, Social Responsibility Departments, Research Units, are some of the initiatives that universities have, as well as the Sectorial Sustainability Commission of the Conference of University Rectors (CRUE), which is responsible for guiding Curriculum Sustainability.
The investment in Education for Sustainability at the internal level allows progress towards increasingly sustainable universities, while at the external level it guarantees the training of future professionals, enabling them to enter the labor world, while encouraging them to contribute to motivate the involvement of their companies in the achievement of SDG 4 goals.
Education for Sustainability in universities is linked to the rest of the initiatives that contribute to achieving the goals of SDG 4, with the commitment to prepare professionals and teachers qualified to be involved in the actions of the 2030 Agenda from an integrative, multidisciplinary and egalitarian perspective for a more sustainable world.
How we Contribute
Our teams at Developing Our World make every effort to ensure comprehensive development of quality education among the underserved communities. We believe that education is key to prosperity – for this, we are working on several projects and trainings around the world to meet the education challenge for community development. Learn more about us and help us in our fight to make quality education universal!