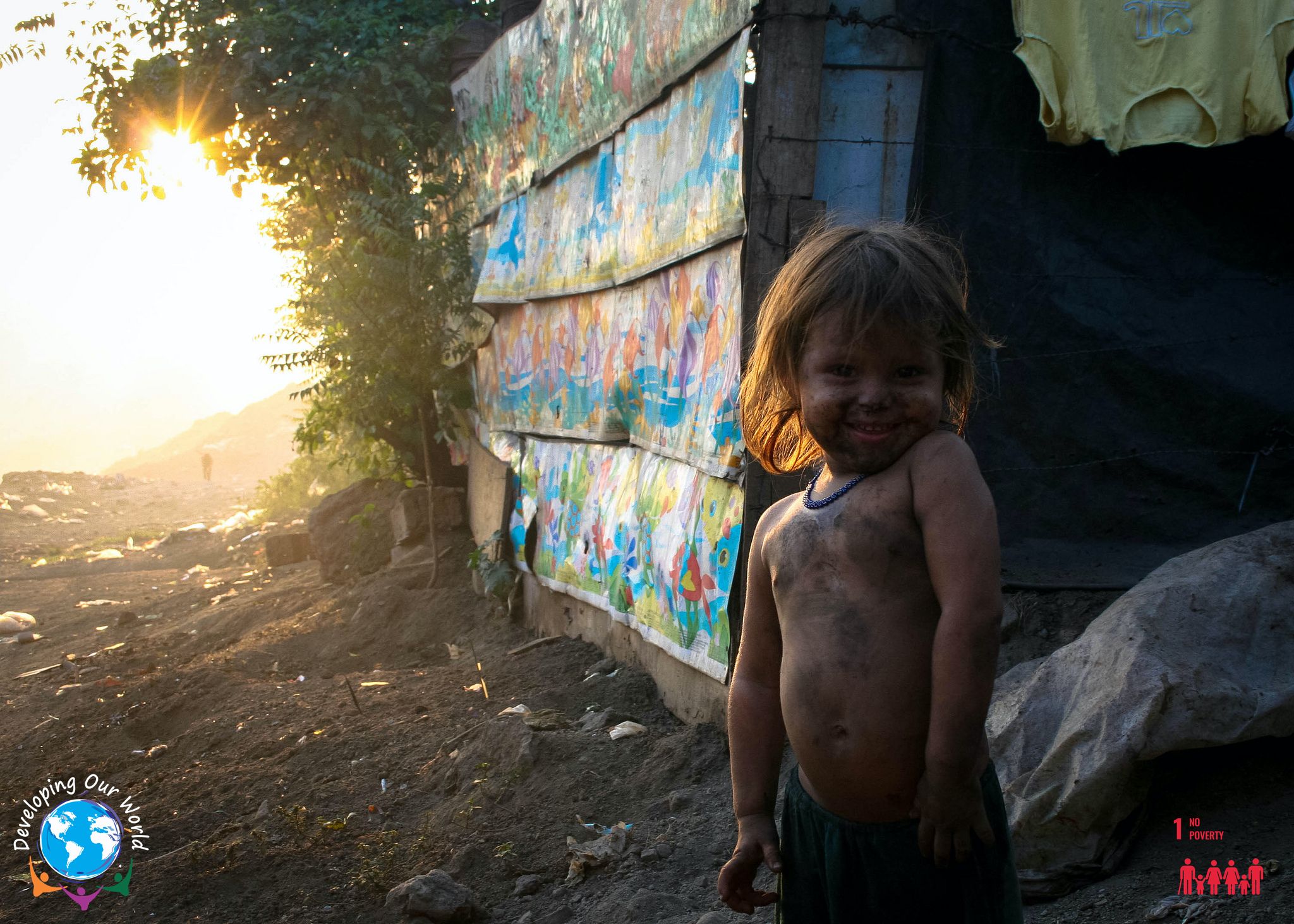 "End poverty in all its forms"
SDG 1 aims to end poverty globally. The proportion of the world's population living in extreme poverty has declined in recent years to 8.6% in 2018, compared to 36% in 1990. While progress has been made, much remains to be done, mainly because the pace of change is decreasing. Projections indicate that if current trends are maintained, 6% of the world's population will continue to live in extreme poverty in 2030. This will mainly occur in low-income countries and those affected by conflicts and political unrest, particularly in Sub-Saharan Africa. The number of disasters related to climate change is also increasing, with people from the poorest countries being the most affected.
Working does not guarantee enjoying a decent life – it is necessary to promote decent jobs that help people get out of poverty. Despite the fact that the labor poverty rate has had a rapid decrease in the last 25 years, in 2018, 8% of the employed workers and their families worldwide lived in extreme poverty. Promoting the right to decent work is essential to reduce poverty in the world.
Companies have found business opportunities in taking measures to help reduce poverty.
In developing countries, markets have expanded considerably in the last decade, which has improved access to new economic opportunities. The volume of resources from private sector investments in these countries has reduced the foreign aid they had been receiving, acquiring companies a leading role in reducing global poverty.
Companies have found business opportunities in taking measures to help reduce poverty in those markets where they operate. Particularly, in the creation of inclusive business models and developing innovative products and services that benefit communities affected by poverty. In carrying out these actions, many companies have counted on communities as consumers, employees in the supply chain, suppliers or distributors while positively influencing them.
Companies can have a positive impact on many of the aspects derived from poverty such as food security, job insecurity, lack of access to quality basic services, health, education, sanitation, lack of natural resources, the lack of autonomy and personal security.
How can companies contribute to SDG 1?
Companies can contribute in different ways to SDG 1. There are certain companies whose business core is more directly linked to this objective, such as companies in the technology and innovation sector whose advances can drive poverty reduction on a global scale, companies in financial sector or others in agri-food sector. However, all companies, regardless of their sector, can take steps to contribute.
At Developing Our World, we are taking a unique and innovative approach to solve Sustainable Development Goal (SDGs) 1, i.e. Reduced Poverty. We have initiated several projects and processes to streamline development in the communities and regions that need it the most. We have reached out to various places and destinations around the world where you can go and serve your part. We're working on several SDGs, but our programs/processes related to SDG 1 include training and development of communities and community leaders, caring for and sponsoring children, creating and establishing small businesses and enterprises, offering microloans, building homes and much more. Join hands to accompany us in our journey and let's make this world a better place together. The underserved part of the world deserves our efforts.