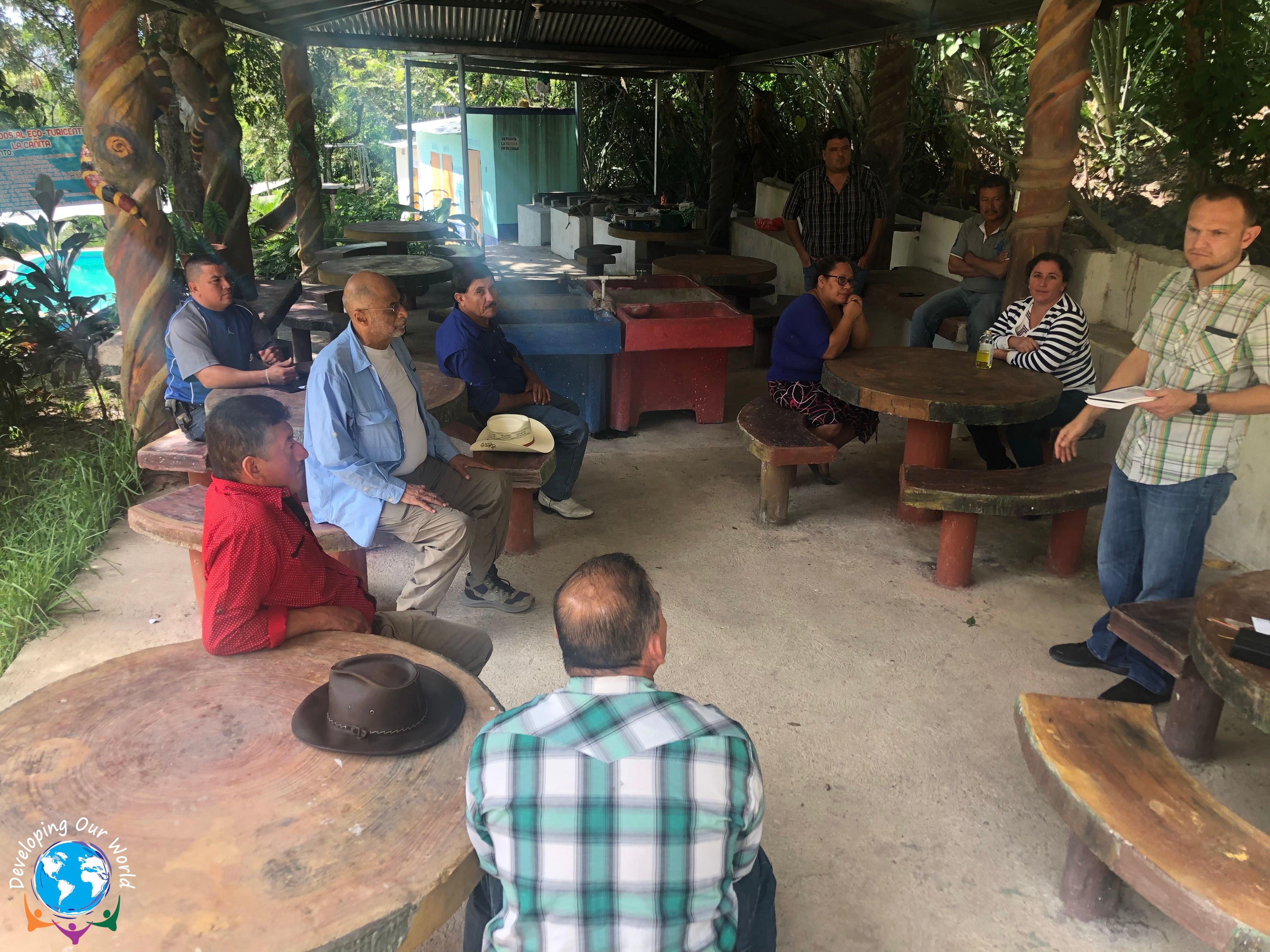 Developing Our World is a not-for-profit organization that is working in several countries, particularly Guatemala. It focuses on holistic community development through several programs and projects. One of the fortes of this organization is training leaders, which is done through three main programs:
(1) Rural Leaders Training Program
(2) Nurses, Public Health Volunteers, and Mid-Wives Training Program
(3) Teachers Training Program
The main purpose of these programs is to build the capacity of the community so that the conditions of the people of Guatemala can be improved. The founder of Developing Our World, Miguel Torneire, leads the organization with the vision of holistic community development through exploring the communities, searching for leaders, performing research, and leading mission teams to different areas in Central America. He believes that only through unprejudiced service of the community can the improvement start from the grass-root level and move upwards to the other levels of the society. His fantastic vision is reflected in how his organization is structured and operates to build the community.
Each of the leadership training programs aims to develop community leaders in different fields. These programs function in the ways described below:
1. Rural Leaders Training Program
As part of this program, Developing Our World provides training sessions in different rural communities so that individuals can develop into impactful community leaders who are experts at serving and leading their communities.
The workshops of this program are centered around identifying leadership skills, teaching collaborative leadership, communicating the importance and potential of civic entrepreneurs as leaders, and searching for and assisting new and emerging leaders.
2. Nurses, Public Health Volunteers, and Mid-Wives Training Program
This program is designed to build leaders in the healthcare sector. In Guatemala, the provision of healthcare services is inadequate, and much has to be done to solve this problem. Therefore, Developing Our World is focusing on training individuals who can provide service and leadership in this sector. It provides a platform for physicians, dentists, nurses and nurse practitioners, and any other healthcare professionals (such as those working in the Public Health field), to connect with and train volunteer health workers. This program is running in Guatemala, Nicaragua and Honduras.
3. Teachers Training Program
In a country where many children are deprived of education due to poverty and lack of educational resources, Developing Our World is running this program so that educators or school principals can train teachers. Many schools are not functioning to their full capacity due to the absence of teachers, a problem that is addressed through this program. It involves one-on-one training as well opportunity to work with the community so that the needs of the children can be understood and fulfilled in the best way.
The Executive Director, Miguel Torneire, trained eight members of the COCODE - Consejo Comunitario de Desarrollo (Community Development Council) in Vivares, Jalapa, Guatemala this past November. This COCODE is part of the 12819 Councils of Guatemala, which are included in the Development Council System (SISCODE). SISCODE is made up of a community assembly as well as a coordinating body.