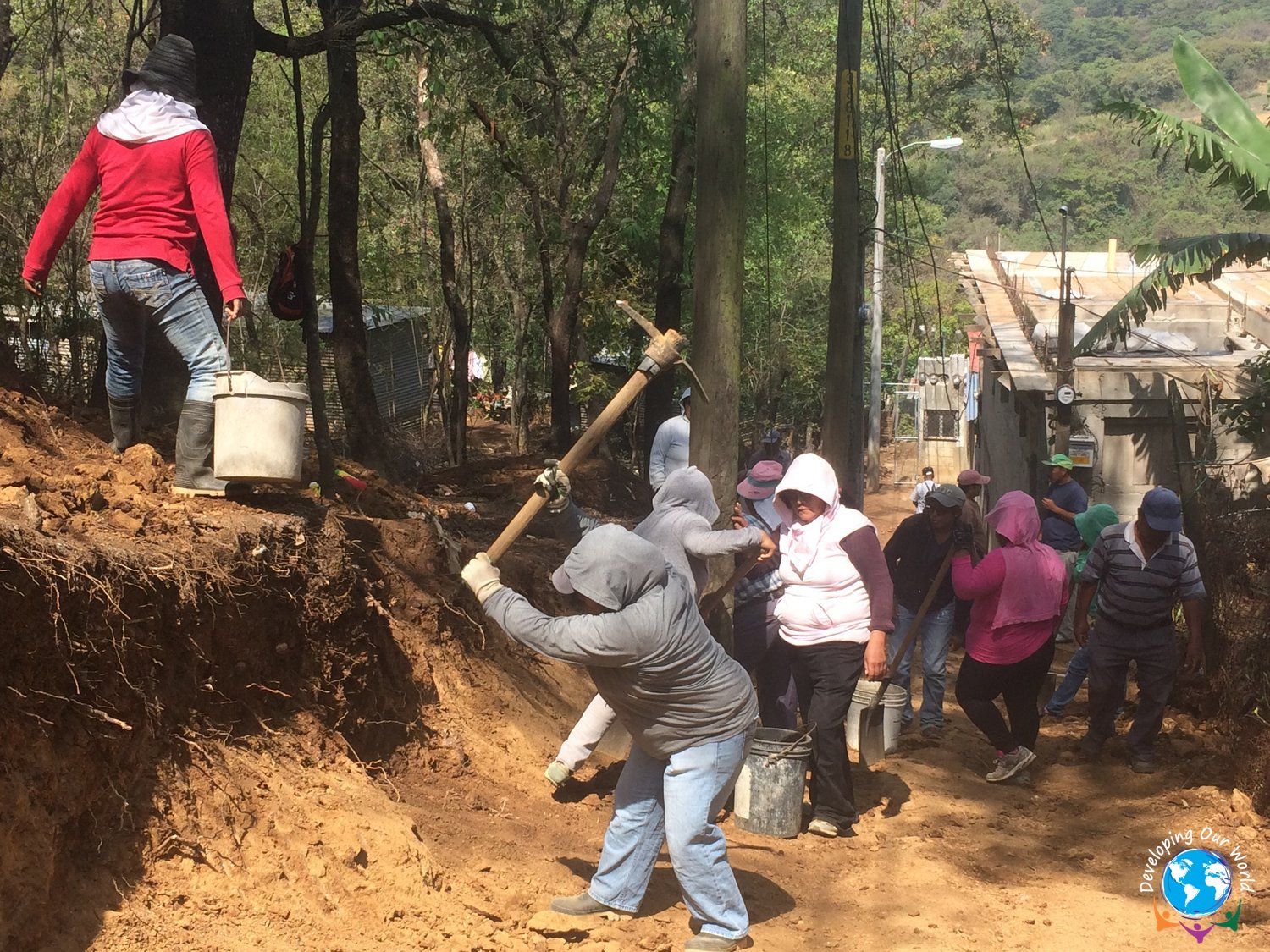 Adopting a holistic approach towards community development is incredibly important in this day and age. Community development is the process by which different members of a particular community come together in order to take collective action and come up with solutions that could help resolve major problems that have been plaguing the community. Community development has long been regarded as one of the most effective methods of improving society as a whole.
Developing Our World is an organization that focused and invests heavily into holistic community development. The organization sponsors children, helps farmers, engages in research and development and nurtures spiritual life and care, etc. They invest heavily in holistic community development as well, and believe in the power of collective action.
Collective action has been shown to yield much better results as compared to individuals working on different projects. However, what most people don't understand is that there is a difference between the ways by which community development can occur. Holistic community development, simply put, is one of the best methods. Holistic community development is a collaborative and creative process which cultivates political, cultural, social, and spiritual conditions that are required for an entire community to thrive. Here are a few reasons why invest in holistic community development is essential.
It's Biblical
The bible talks about the importance of holistic community development and how people should work with each other in order to bring about positive changes. There are countless passages in the Bible where community development at a holistic level is encouraged, so as Christians, it is very important that we partake in community development. The Bible says, "And let us consider how we may spur one another on toward love and good deeds, not giving up meeting together, as some are in the habit of doing, but encouraging one another—and all the more as you see the Day approaching" (Hebrews 10:24–25).
It's Strategic
Numerous studies have shown that simply engaging in community development without a goal at large is not a wise move, and doesn't yield any major benefits. Instead, developing a strategic approach towards community development has been shown to yield positive results over a longer period of time. By taking a holistic approach towards community development, communities can break down problems into smaller, manageable targets and can then work on fixing them from the ground up.
It's Sustainable
Care must be taken when looking for solutions to different problems that we do not end up hurting the environment at large. In many cases, human beings have ended up causing more damage to the economic, social, religious, and political systems while trying to solve a problem. This needs to be avoided. Again, holistic community development has been shown to be beneficial in this regard. When every member of the community knows their responsibilities and their goals, they are all going to work together in order to achieve a positive outcome. Over time, this will lead to increased employment and opportunities, along with empowerment for the individuals, as well as the provision of healthier lifestyle options.
It's Practical
Most importantly, holistic community development is practical. All major targets are broken down into achievable goals, and all members of the community are instructed about what they are trying to achieve. Community development is all about community building, and the inclusive nature often helps in bringing about positive results in the short and long term. Naturally, this is the ideal way to help in developing the community. These are just some of the reasons why an investment into holistic community development plays such an important role in helping the community at large.