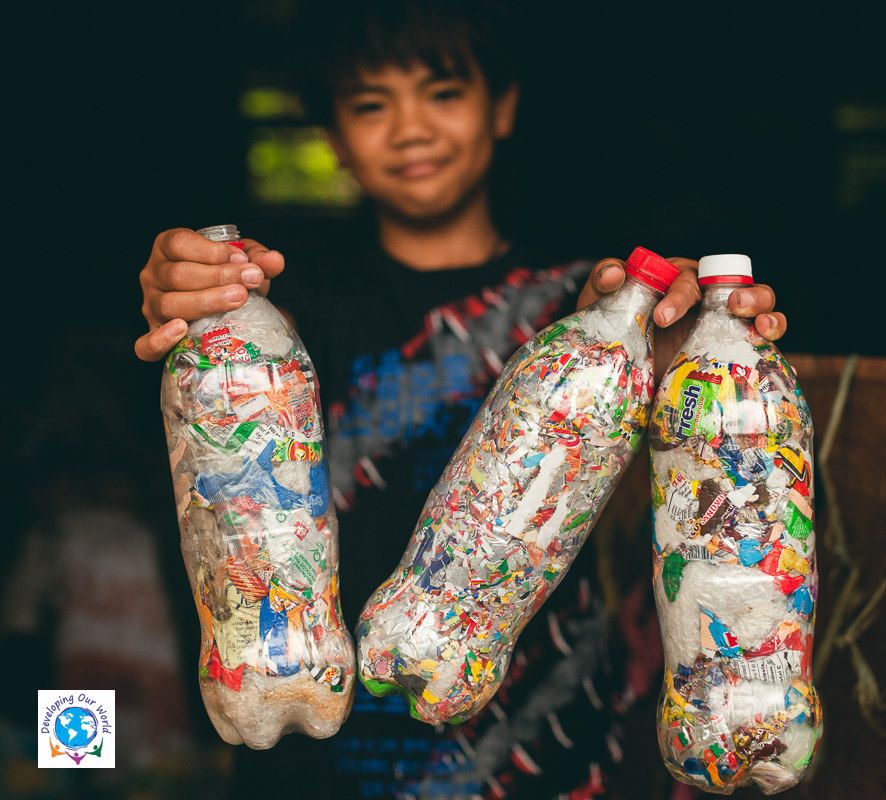 An ecobrick is a plastic bottle packed with plastic formed to create a reusable building block. Ecobricks are used to make modular furniture, garden spaces and full-scale buildings such as schools and houses. They are a collaboration powered technology that provides a zero-cost solid waste solution for individuals, as an Eco-Brick, a bottle brick, and Ecoladrillo, this local waste solution has come to be known as 'ecobricks' (non-hyphenated, and non-capitalized) by a growing movement of communities around the world. For more information, click here.
As part of our approach, we want to apply solutions that help the people and the environment in which they live. Different kinds of plastic can degrade at different times, but the average time for a plastic bottle to completely degrade is at least 450 years. It can even take some bottles 1000 years to biodegrade! That's a long time for even the smallest bottle. 90% of bottles aren't even recycled. Plastic bottle waste is increasing to the point of becoming an ecological problem. It is why, building homes or other structures using this type of brick could have a positive impact on the world.
Developing Our World aims to build some homes and other constructions like community center, classrooms, or clinics, using ecobricks where it is very hard to get materials, but easier to get plastic bottles. Families and people in the communities will be involved making these bricks for homes and communal buildings. In areas where recycling is not available, the ecobricks could also represent the only way of managing plastic household trash in an ecologically conscious way.
Contact us if you want to learn more.