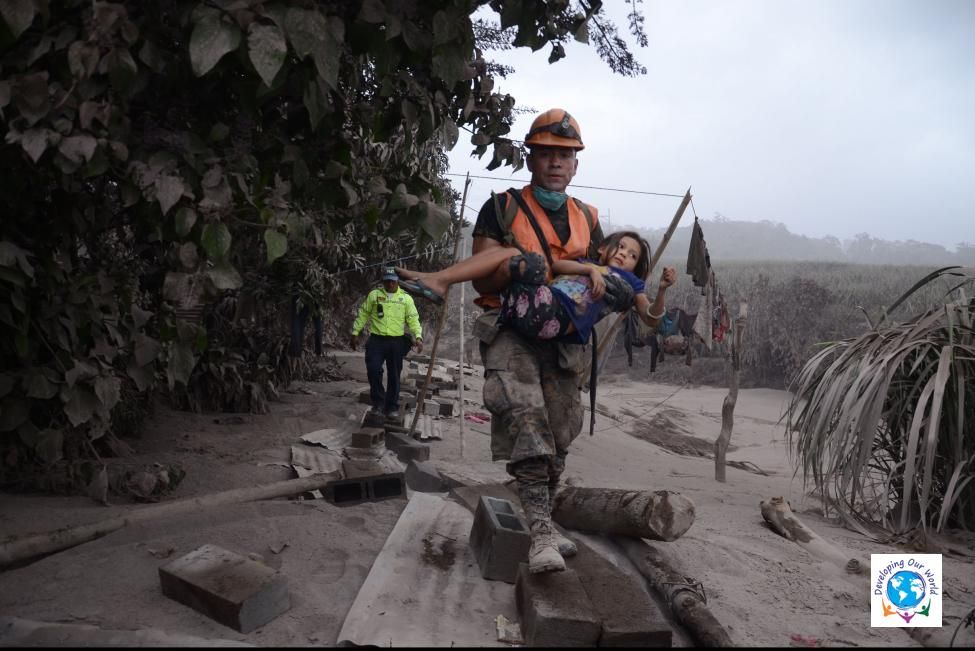 When a natural disaster occurs, whether earthquakes, hurricane, cyclone, typhoon, floods, tsunamis, landslides, rains, among others, many people wonder how they can help those who are the most in need and what products and medicines can be donated.
In these cases, multiple organizations initiate campaigns to collect humanitarian aid, and the donation is multiple are divided among multiple representatives in order to reach the maximum affected population.
Developing Our World provides recommendations for the affected people as well as for the volunteers who want to collaborate:
1. Among the most needed products are: water (bottled or bottled), rehydration drinks, vegetable stew, noodles, oatmeal, fresh milk in box, preserves, baby food, juices in box, sanitary napkins, toothpaste, baby bottles, toilet paper, diapers for children and seniors, alcohol, cotton, gauze, sheets and blankets, clothing, among others.
We also recommend you to donate canned fish, which may be anchovy, tuna, mackerel or bonito, as well as preserved vegetables and fruit. It is important that these containers have open-easy. It is also recommended to donate packaged nuts, soda crackers, water biscuits or vanilla cookies. With these products, you can cover your nutritional needs.
2. To collaborate with a clean environment for the affected people in the absence of water, and with the aim of preventing diseases, they can deliver disinfectant gel and wet towels, sunscreens, liquid serums, disinfectants for water (chlorine, bleach, among others) and repellents, because mosquitoes appear in greater quantity. These elements are essential.
3. Doctors are the only ones who can prescribe medication. Therefore, only those symptomatic that can be found in a medicine cabinet, such as acetaminophen, ibuprofen, anti-inflammatories, stomach pain pills, should be delivered. Also useful are antiseptics such as alcohol, iodine, hydrogen peroxide, gauzes for the healing of wounds and scrapes that may have occurred.
4. Reconstruction is also an important point, and as the need of it develops, the donation of calamine, calamine nails, plastic coils, to build temporary homes is valuable.
5. If you are going to volunteer, you must take into account the shortage and the conditions of the area. You have to bring enough water for your own consumption, in addition to being in good physical condition and, above all, healthy. It should be remembered that in a situation of this type, contagions are frequent so they should not be exposed to the affected people.
6. Never write a check or make a transfer in the name of an individual requesting a donation, always do so in the name of a registered NGO in which you can be sure that your support is used in a good way.
Developing Our World is aiming to reach out to the individuals in need who have been a victim of such disasters. We are aiming for the areas in a few weeks and need you to help us in any way possible. Instead of providing us the material, you can also volunteer or provide a donation in cash to make it easy for us to help the victims out.