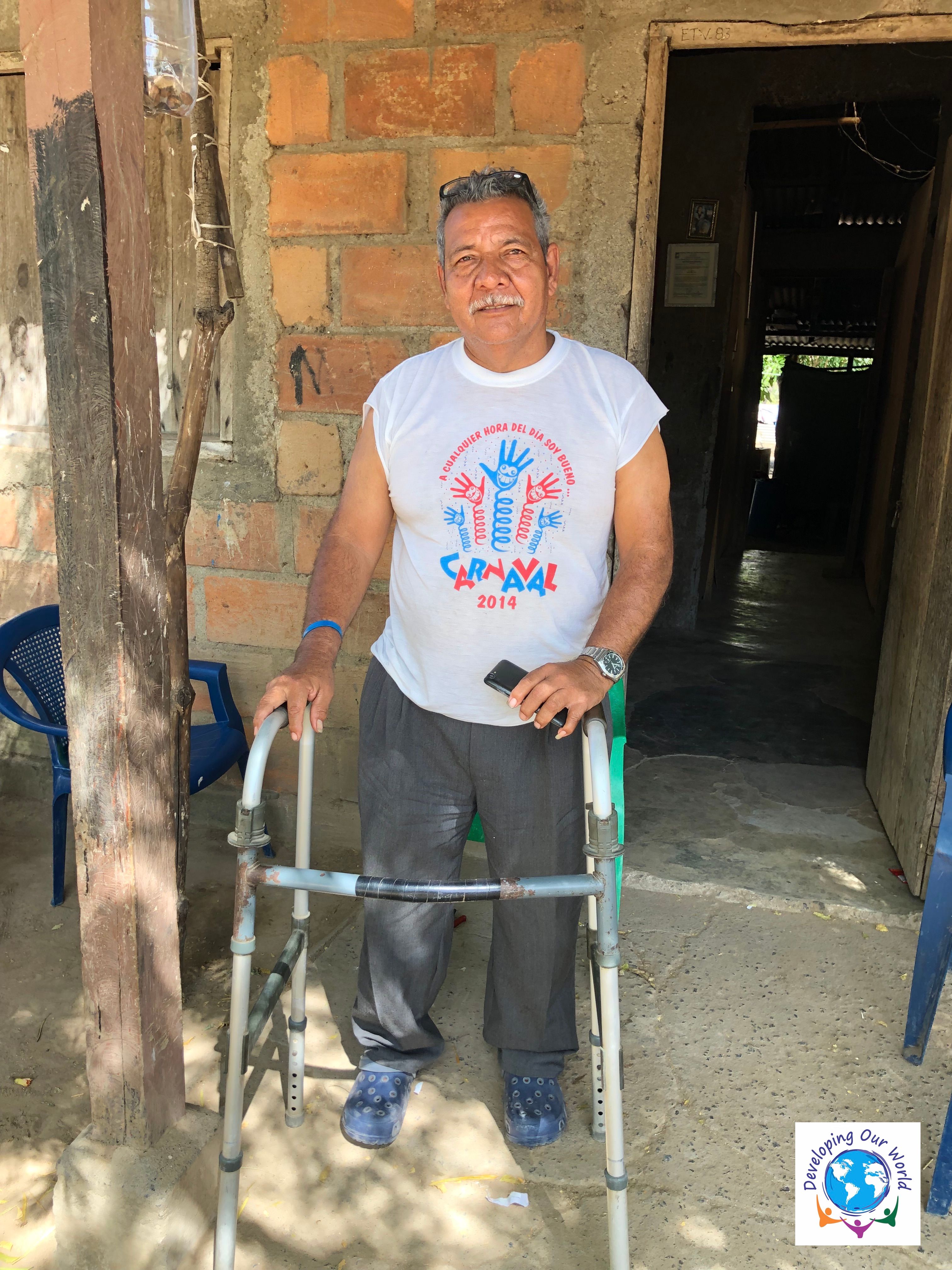 As part of the holistic community development, nurturing spiritual care is one of our approaches. Pastor Carlos Amador is an example of that. He holds worship services at his house, visits families, and cares for his entire community. Seven months ago, Pastor Amador was involved in an accident and one of his legs was broken in two places, his motorcycle destroyed, and it was impossible for him to work in his job selling shave ice, which was his main source of income. Nevertheless, his injury did not prevent him from taking care of the people in his community. He continued to nourish them through spiritual care and service.
Now that he has partially recovered, he is turning his focus to his congregation. As mentioned above, Pastor Amador holds worship services in his house. It has been the vision of him and his congregation to purchase land and build a church to hold services, community events, and spiritual care groups. To make this a reality, he and the congregation will share their resources and expertise so the community will be blessed. He also needs partners and involvement by you as individuals, organizations, and/or churches. He is inviting a group of volunteers to work with him in research, building relationships, and building community so the spiritual care and life could be nurtured.
Pastor Amador lives in Villa Nueva, Nicaragua. He is married and has four children. Together, they are light and hope to their community. Let's work along side them so together we can put holistic community development into action.