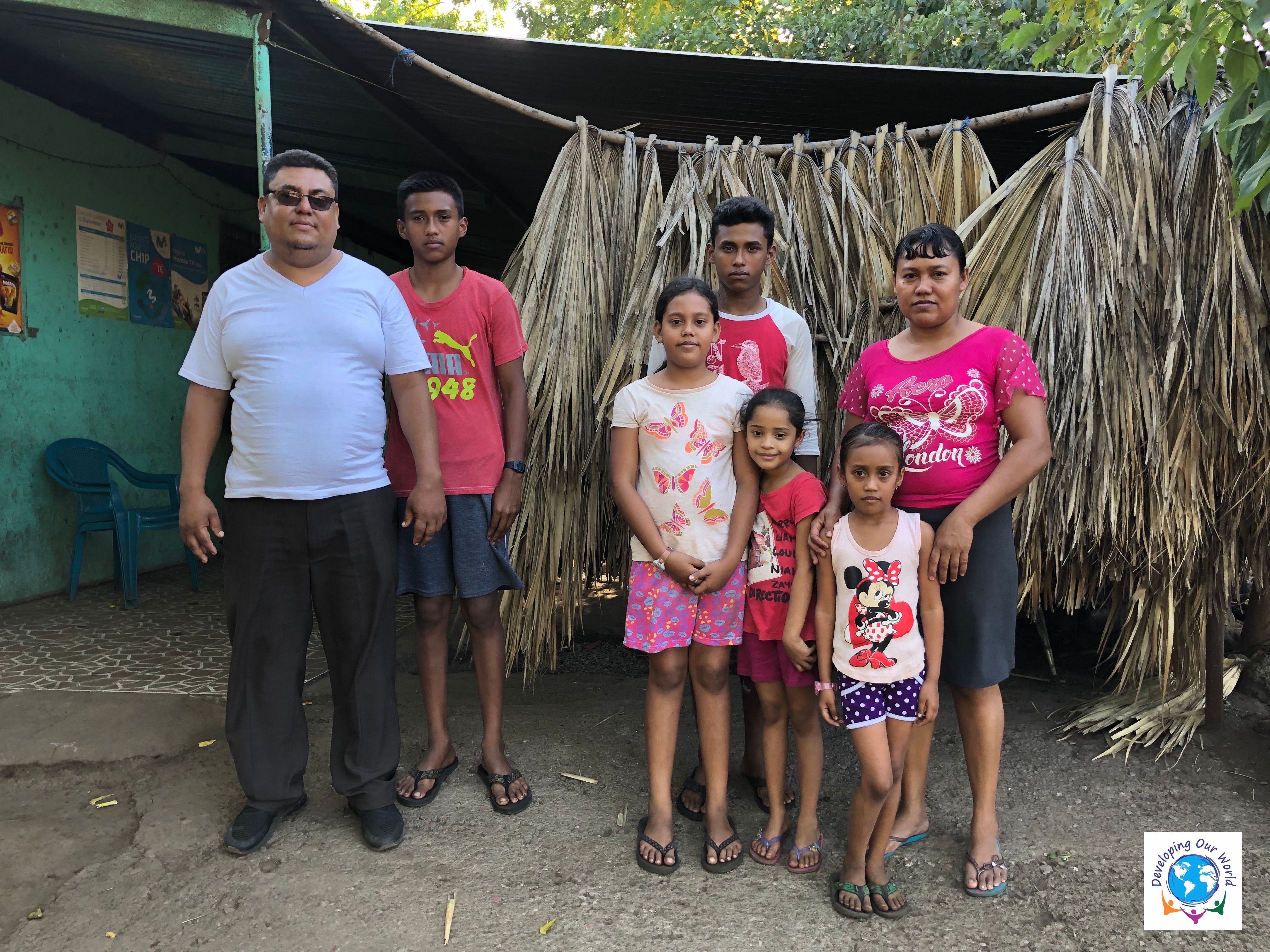 Developing Our World has chosen to bless the Donaire Perez family with a new house!
Pastor Marvin and Edith Donaire Perez live in the La Joya community in the Chinandega province with their four children— Marvin José 17, Héctor José, 15, Guissell Suyapa, 11, and Michell Rebeca, 6. Pastor Marvin Donaire (left in the picture) is currently the president of the Lutheran Church - Nicaragua Synod and serves as the pastor of three Lutheran churches in three different communities; La Joya, El Piloto, and Rancheria.
This family of six currently lives in a small block house with only two rooms and an outdoor bathroom and kitchen. With donations sent through Developing Our World, the family will receive a house, measuring 36 square meters with a living room, dining room, kitchen, two bedrooms, and one bathroom that includes a shower. Generally, these houses have one main door, one back door, and three windows (one window in each bedrooms and one in the bathroom).
If you are able to contribute to this project, you may click here or write a check to:
Developing Our World
PO Box 2155
St. Peters, MO 63376