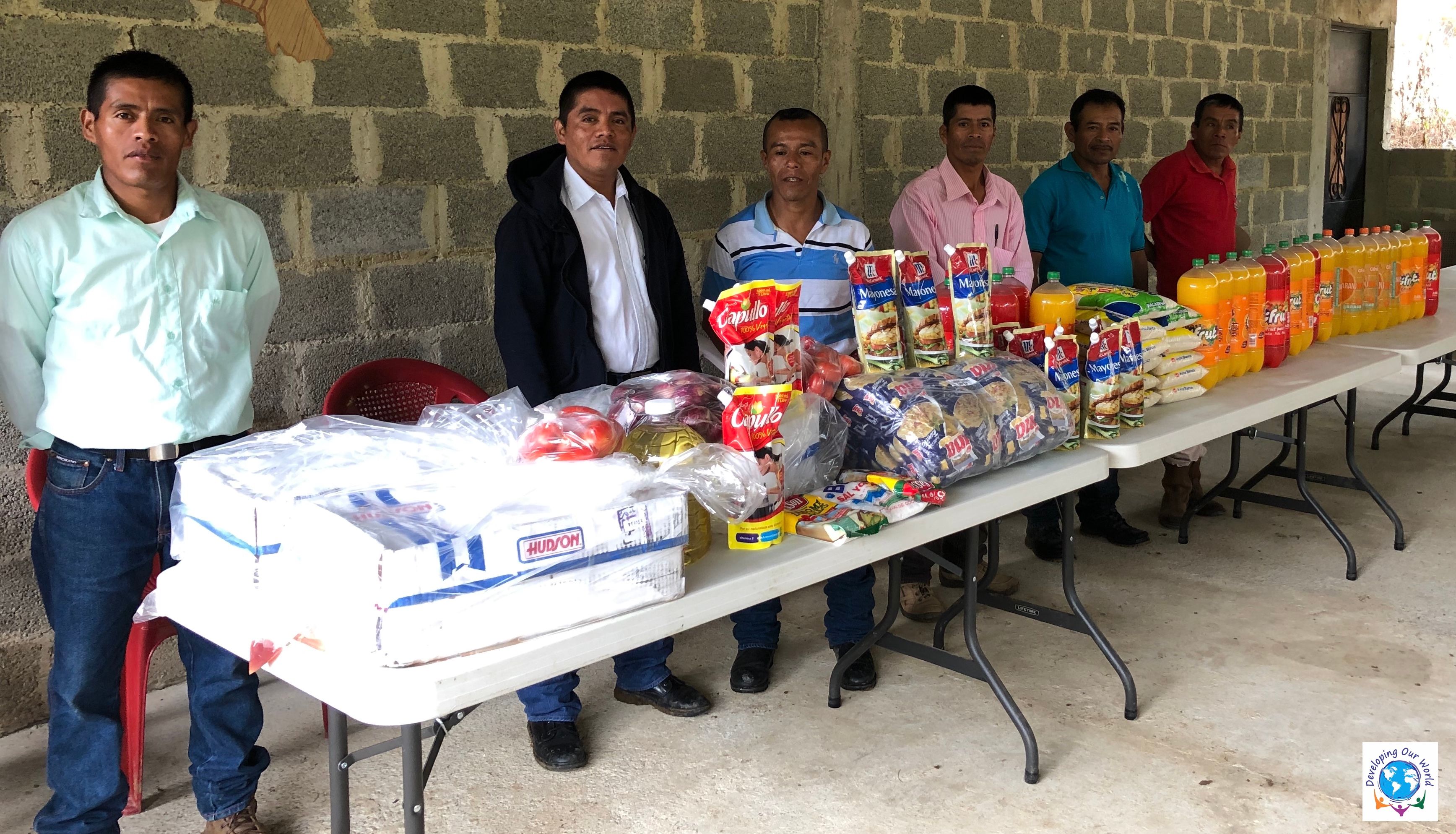 The Executive Director of Developing Our World was able to deliver food donated by Christ Our Savior Lutheran Church in Longmont, CO to the people of Choral EW in Coban, Guatemala. The food was used for the community New Year's celebration.
It was delivered:
120 lbs of chicken
44 lbs of rice
48 lbs of past
7 lbs of tomatoes
5 lbs of onios
2.5 lbs (or two bags) of consome
2 lbs of salt
1 galon of oil
79 liters of orange and strawberry juice
Choval is a communty located 10-15 minutes from Coban, Guatemala in the Altas Verapaces in Guatemala. The main language in this community is Q'eqchi'. The Q'eqchi' language, also spelled Kekchi, K'ekchi', or kekchí, is one of the Mayan languages, spoken within Qéqchi' communities in Guatemala and Belize.
Developing Our World is very thankful to the church that provided the funds for this meal, to the community leaders who organized everything, and to the manager of the Red Cross in Cobán, Dennis Wellmann, who was our contact and link to the community of Choval .